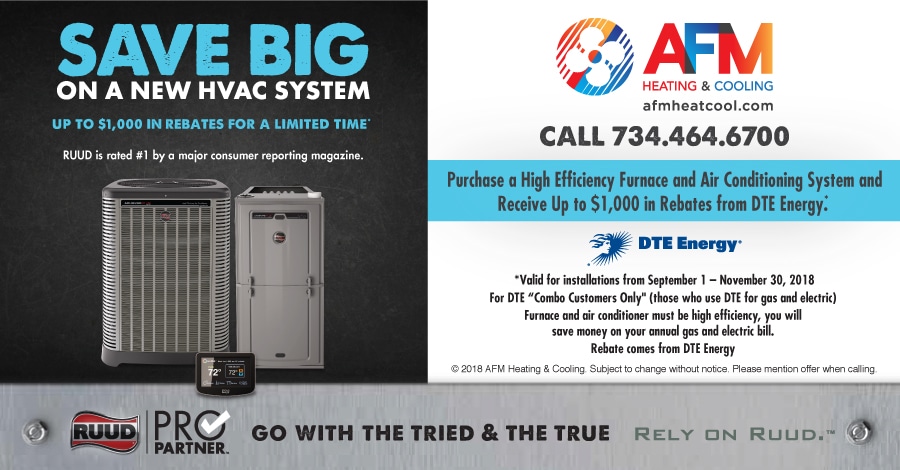 If your furnace and/or air conditioning system are a little on the older side, it's probably time to get new ones. You might think that this sounds a lot like the start of a stuffy sales pitch to lure you into buying a bunch of stuff you don't need, but that's just not who we here at AFM Heating & Cooling! In fact, we merely want to extend the opportunity for you to take advantage of the latest incredible promotion from DTE Energy, so that you can save even more money on something you already use every day! So, just what is this incredible promotion you may ask? Well, from September 1st all the way through November 30th, all qualifying applicants who purchase both a high efficiency furnace and an air conditioning system can receive up to $1000 in rebates. Got your attention now? Good! You may immediately be asking yourself, how exactly do you qualify to receive these amazing rebates? Don't worry, that's the easy part. All you have to do is ask yourself:
"Are you a DTE 'Combo Customer' (meaning do you use DTE for both your gas and electric)?"
"Did you purchase and install a new program-qualifying high efficiency furnace between Sep 1st and Nov 30th?"
"Did you purchase and install a program-qualifying air conditioning system at any time during 2018?"
"Are you interested in receiving up to $1000 in rebates?"
If you answered yes to all of these questions then congratulations, you qualify! Of course, if you participate in this incredible promotion, the savings don't just stop there! By equipping your home with a new high efficiency furnace and air conditioning system, from AFM Heating & Cooling, and taking advantage of our routine maintenance and repair services to keep them in optimal condition, you can continue to keep saving money every month on your gas and electric bills! It's like this promotion is the gift that keeps on giving, and we're bringing it to you.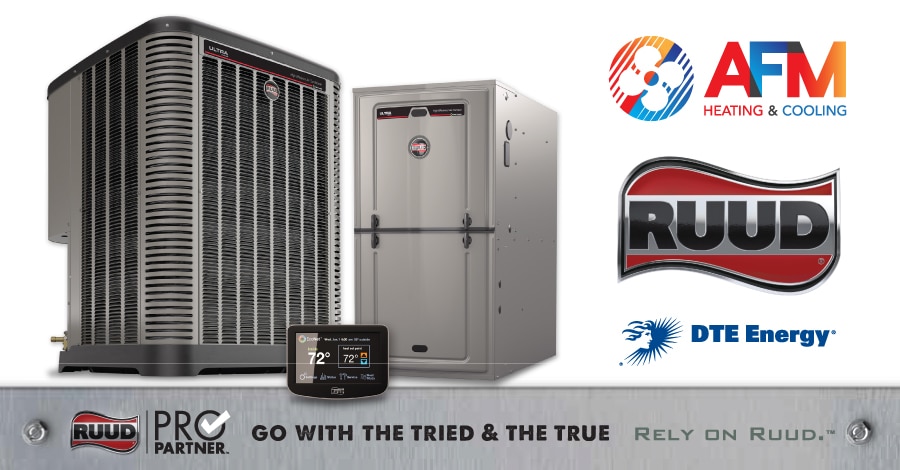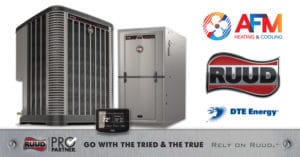 At AFM Heating & Cooling, our main priority is to help families lead the most comfortable lives possible, but we also understand that helping you save money is just as important. If you are interested in participating in this amazing promotion and claiming some extra spending cash or if you would simply like to learn more about how our heating and cooling services can keep your family cozy all year long, reach out to us at AFM Heating & Cooling, today at 734.464.6700, and ask for Kevin. We can't wait to hear from you!