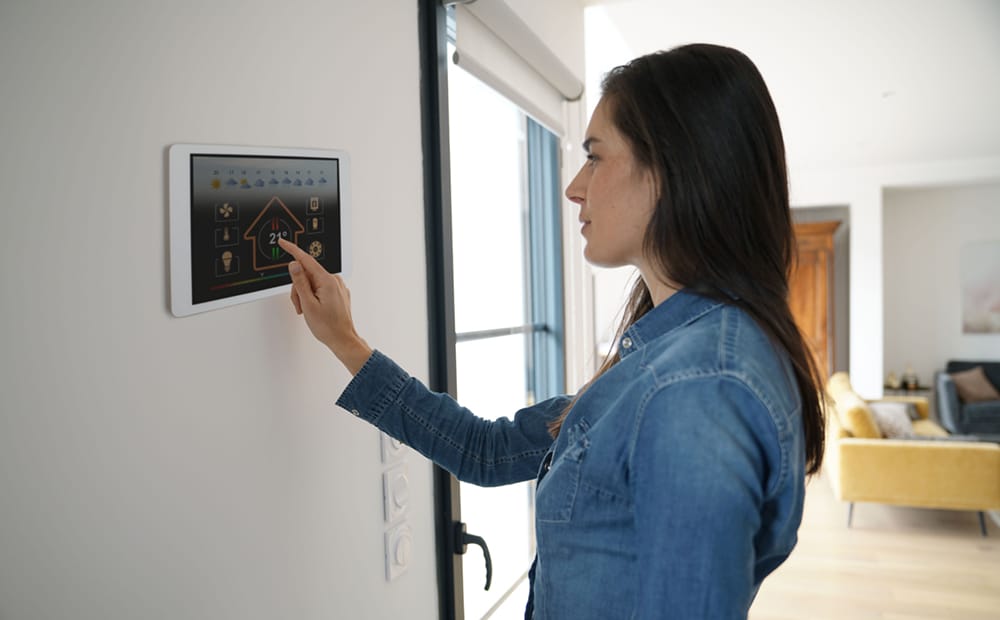 This time of year is the best time to start taking a look at your air conditioner and making sure it's ready for the upcoming season. If you do end up needing repairs or maintenance, you have plenty of time to get them taken care of, and if not you still have plenty of time to get it cleaned out and ready to go so that when the time comes all you have to do is flip a switch. Below is a simple two-step checklist for inspecting all of your system's components to make sure they're in perfect working order before it's time for you to beat the heat!
Step One: Inspect Your Indoor Components
First, let's start inside. For this part, you'll want to make sure your thermostat is all the way off and the temperature is set to about 80 degrees to guarantee your air conditioner doesn't kick on.
Thermostat: Older thermostats can cost you more over time in money and energy. If you take a look at yours and it's looking a bit old, now's the best time to upgrade to a new programmable one.
Ductwork: Examine any and all exposed ductwork in your home for normal wear and tear, as well as cracks that could potentially result in loss of airflow and overall inefficiency.
Vents: Locate and inspect all the air vents throughout your home. Make sure none are blocked by furniture or anything else, and that they are clean and dust free. Vacuum them out if you notice a build-up of dust, hair, or debris.
Drain Line: Next to the indoor cooling coil, usually mounted above your furnace, is a drain line. Check it, make sure it isn't clogged or on its way to becoming clogged. If it looks pretty dirty, you'll likely want to have it professionally cleaned to restore the efficiency of your system.
Air Filter: You should always replace your air filters at the start of every new season, as well as every three months during use (of more if you have pets).
Circuits: Carefully check to make sure all the electrical connections are on.
Power Switch: Make sure the main power switch located on or near the actual unit is turned on.
Step Two: Inspect Your Outdoor Components
Now that the inside is taken care of, it's time to move outside.
Condenser Unit: Your unit should be clean and clear on all sides as well as have all its correct panels and covers. If there is a build of up leaves or other debris around your system it can really impact its performance, and exposed electrical components can become easily damaged. Make sure your unit is clean and protected.
Refrigerant Lines: All of your refrigerant lines should be thoroughly insulated. If they're not, you'll need to have them repaired by a professional.
Electrical Wiring: If there is any damage to your system's outdoor wiring, you will need to call a professional for repairs before turning your system on.
If after your inspection your system seems too far-gone, it might be time for a total replacement. For more information about repairing or replacing your air conditioner, contact AFM Heating & Cooling today. Call AFM Heating & Cooling at 734.464.6700 for a free consultation, or simply fill out the form in the sidebar, today.