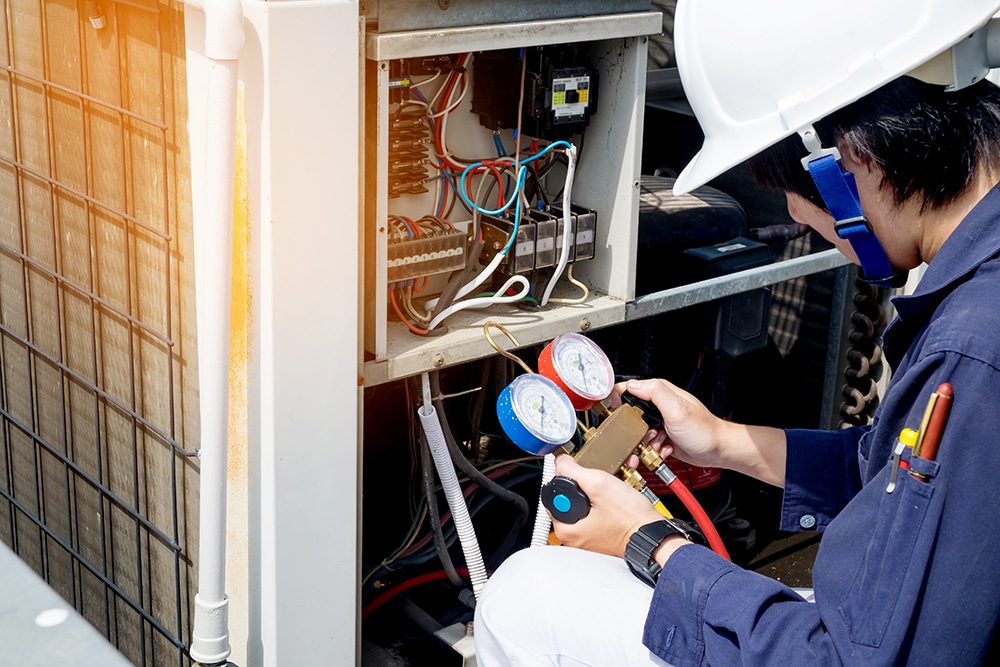 In order for a traditional air conditioning system to function properly, it requires an extensive network of air ducts that most homes with boiler systems simply don't have. That doesn't mean that if your home has a boiler system you can't also take advantage of the perks of having air conditioning – you just need to check out other options. Below are some of the best air conditioning options for homes currently equipped with boiler systems.
Ductless Mini-Split Systems
If cost and ease of installation are important to you, but you also need to make sure your air conditioning system is sleek, silent, and sustainable, you will likely love having a ductless mini-split system. It offers the same powerful cooling capabilities and convenience as most central air conditioner systems, without the need for any ductwork whatsoever. The main unit is located outside the home for optimal noise reduction, and comes with smaller air distribution units for mounting on the walls and ceilings throughout the home. Best of all, ductless mini-split systems can be configured to offer heating and cooling, making its value even more impressive.
Traditional Central Air
If air quality, energy efficiency, discretion, savings, and resale value are most important to you, you may want to consider taking the plunge and having HVAC professionals come out and install a total central air system for you. It may seem like the most costly option, and the one with the most hassle as far as installation, but when it comes to quality there's no contest, it's well worth it. More importantly, contrary to what many people believe, a complete ducted system can be added to any property of any age or size, it just requires the finesse of a few exceptional HVAC experts.
Just remember, no matter which air conditioning option you choose for your home, our HVAC specialists at AFM Heating & Cooling will always be here to help you maximize its potential thanks to our professional installation services. Whether you just need help with proper unit placement to increase airflow, or you need extensive work done to accommodate your new central air system, we're certain our team has everything you need! Call AFM Heating & Cooling at 734.464.6700 for a free consultation, or simply fill out the form in the sidebar, today.