Are you looking for air conditioning repair Dearborn Heights MI?
Keeping things cool in the summer isn't always easy, which is why air conditioning is so important. However, even the best air conditioning units can sometimes be a little temperamental, which means you need to always be prepared for the day you have to call for repair. After all, you'll obviously want the best service for the best price, and you won't want to wait, so choosing the right air conditioning repair specialist for the job is crucial. The good news is, so long as you choose our air conditioning repair experts at AFM Heating & Cooling you're making the right choice! Our air conditioning repair professionals already possess an incredible reputation for effectually servicing more than 5,000 air conditioning and other HVAC systems throughout Southeast Michigan for close to 30 years, not to mention a wealth of knowledge. Anytime you need any sort of repairs performed on any type of air conditioning unit you own, we can be there ready to work the same day you need us – all you have to do is ask! Helping people is simply what we love to do. If you own a residential or commercial property in Dearborn Heights, we urge you to consider the many benefits of trusting our air conditioning repair professionals at AFM Heating & Cooling the next time your air conditioning needs a little extra help!
We service nearly every make and model of air conditioner: Ruud, Tempstar, Rheem, Trane, Amana, American Standard, Carrier, Bryant, Lennox, Heil, Goodman, York and more.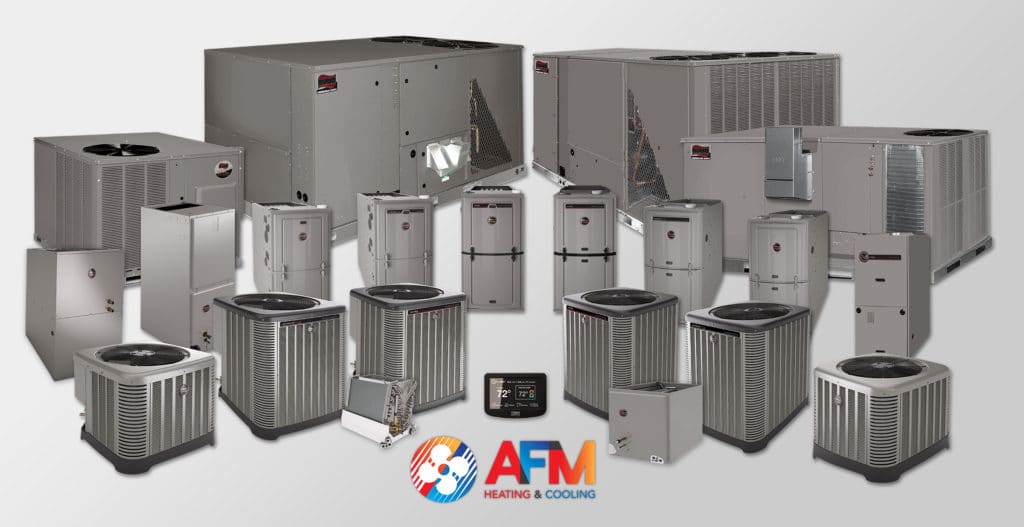 Air Conditioning Repair Dearborn Heights MI
At AFM Heating & Cooling, we are beyond proud to offer Southeast Michigan's favorite air conditioning repair services to the residents of Dearborn Heights, MI. Just like everywhere else, having functioning air conditioning in Dearborn Heights is a must. While there may be plenty of gorgeous parks, museums, and other attractions all over Dearborn Heights and the rest of Wayne County to enjoy during the summer, if you aren't comfortable in your very own home when the weather gets warm there's definitely a problem. Fortunately, ensuring a comfortable, safe home for you and your loved ones in Dearborn Heights doesn't have to be difficult. With our help, you can guarantee the temperature and air quality inside your home or office in Dearborn Heights remains ideal all year long. So go ahead, get out of Dearborn Heights for a while and head over to one of the numerous nearby coastlines for a family fun day. By putting your trust in air conditioning repair professionals at AFM Heating & Cooling, you can be confident your fully functional air conditioning will be ready to welcome you home to Dearborn Heights with open arms when you get back!
If you are looking for experienced air conditioning repair Dearborn Heights MI, call AFM Heating & Cooling today at 734.464.6700 for a free consultation, or simply fill out the form below:
Free Consultation on New Equipment*