Are you looking for air conditioning repair Inkster MI?
If you've noticed your air conditioning unit is on the fritz and you need it repaired today, you need our masterful air conditioning repair specialists at AFM Heating & Cooling. Boasting more than 50 years combined experience, a vast network of more than 5,000 currently satisfied residential and commercial clients, and the know-how to service virtually any HVAC system brand you may have, we're more than confident our reputable air conditioning repair experts have the skills and finesse to get your home or business back up and running in no time. Best of all, our air conditioning professionals won't ever make you wait for the relief you need and deserve. Your safety and comfort is simply too important to us! In fact, with help from our same-day service commitment, honest/upfront pricing, and courtesy to at least let you know when we're only 30 minutes away, we're prepared to show you just how committed to you our air conditioning repair professionals truly are. But first, you have to have faith in us. You have to trust that our air conditioning repair technicians care about your safety, comfort, and satisfaction – and that we actually want to protect your property in Inkster to the best of our abilities. Of course, to do that, you have to start by reaching out to our air conditioning repair specialists at AFM Heating & Cooling and learning more about what we can do for you.
We service nearly every make and model of air conditioner: Ruud, Tempstar, Rheem, Trane, Amana, American Standard, Carrier, Bryant, Lennox, Heil, Goodman, York and more.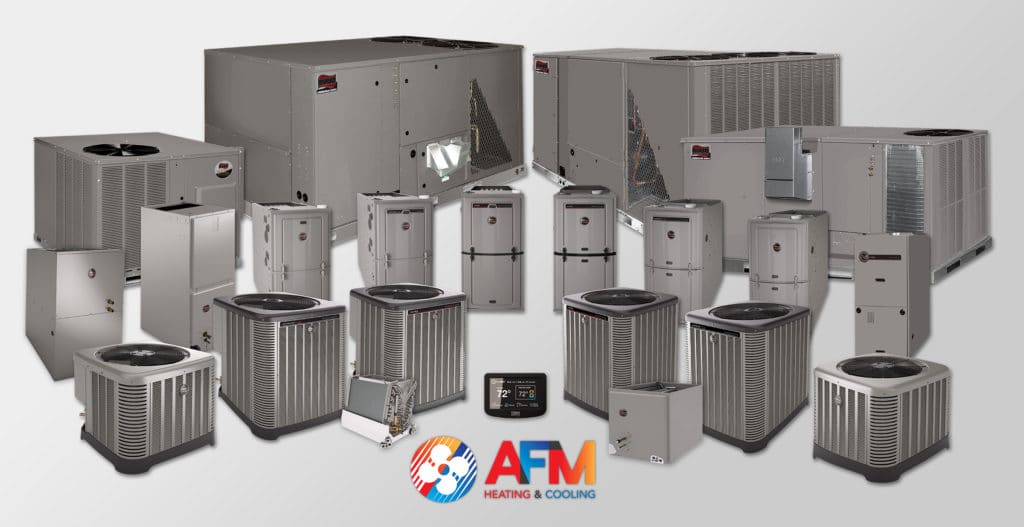 Air Conditioning Repair Inkster MI
At AFM Heating & Cooling, we are beyond proud to offer Southeast Michigan's favorite air conditioning repair services to the wonderful people of Inkster, MI. Wayne County's city of Inkster may be quieter than some of its close neighbors in the sense that there isn't always much going on, but that's only because it's a truly peaceful residential community. With the exception of a few pubs and the local Inkster Valley Golf Course, most of Inkster's residents prefer to travel down the way to Detroit anytime they have an itching for entertainment. However, that's not to say that Inkster doesn't have its own advantages. Adorably affordable homes and ample diversity make Inkster a one-of-a-kind place to live. Just remember, if you own property in Inkster, the key to keeping it in excellent condition is maintaining your HVAC systems. For impeccable air conditioning repair services to help you accomplish this goal, we encourage you to reach out to us at AFM Heating & Cooling today.
If you are looking for experienced air conditioning repair Inkster MI, call AFM Heating & Cooling today at 734.464.6700 for a free consultation, or simply fill out the form below:
Free Consultation on New Equipment*