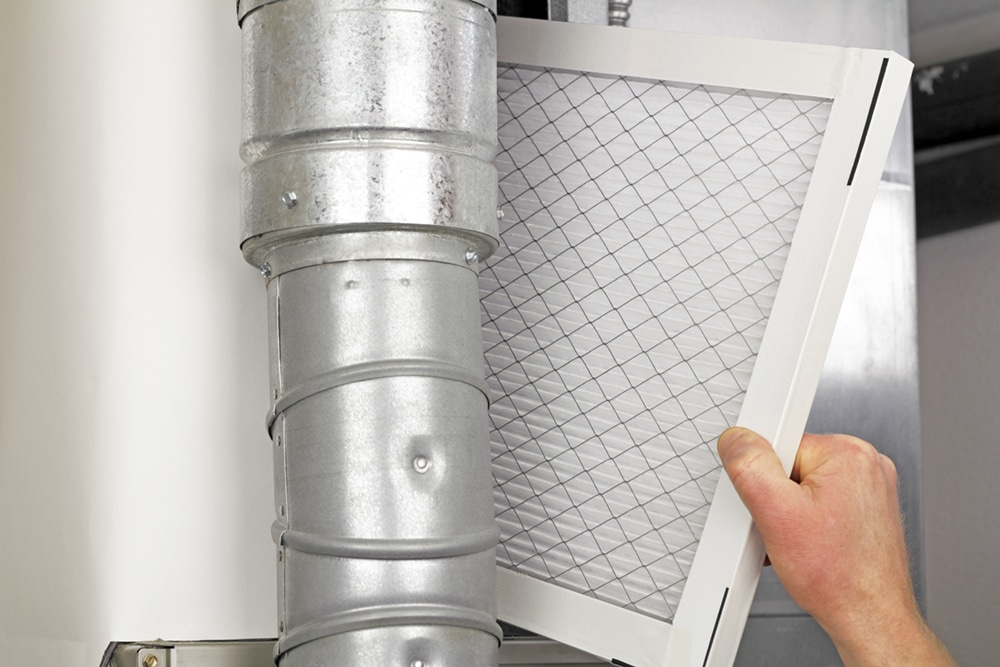 All HVAC systems, including oil and gas furnaces, must maintain an appropriate level of air flow at all times in order to function effectively. In a furnace, this is due to the fact that proper airflow is what controls the operating temperature of the heat exchanger. A heat exchanger is a mechanism inside a furnace that is responsible for generating all the heat, often with a flame on the inside. Proper airflow outside of the exchanger is what allows this heat to flow through your home and keep everyone toasty warm during those chilly months.
However, the walls of a heat exchanger are designed to be extraordinarily thin, meaning they cannot withstand excessive heat or dramatic temperature fluctuations for very long. If a heat exchanger is exposed to elevated temperatures for too long, the metal components surrounding the exchanger can actually warp and/or crack until it becomes a serious risk to your family. A crack in your heat exchanger can quickly lead to combustible gas leaks into your home – which is where many stories of families who have perished as a result of carbon monoxide (CO) poisoning come from.
In some furnaces, overheating can be avoided thanks to specially designed high limit switches that prevent a heat exchanger from overheating by shutting it down completely if elevated temperatures near the exchanger are detected. The system is designed to remain shut down until temperatures return to safer levels or a formal manual reset is performed. Unfortunately, just because there is a switch designed to prevent your furnace's heat exchanger from getting too hot, doesn't mean that it's a foolproof solution. High limit switches are only so reliable, and if yours were to fail it could mean serious consequences. To guarantee that your furnace stays in good shape, and your family stays safe, you have to focus on keeping your furnace clean to ensure ideal airflow – this is where your furnace filter comes into play.
Your furnace filter catches all the dust, pet dander, and other junk that's collected in your home, and like any filter it can get dirty fast. The dirtier a furnace filter gets, the less room there is between all those little dust particles for fresh, clean air to pass through. This causes resistance of airflow. As mentioned above, this airflow resistance is what causes heat exchangers to overheat in the first place. So by simply doing your part to keep your furnace filter clean and your airflow strong, you can effectively protect your family and sleep soundly at night.
Don't be a statistic; change your furnace filter. If you have any questions about how to clean or change out your furnace filter, consult your manufacturers guidelines or reach out to one of our remarkably friendly and knowledgeable HVAC professionals at AFM Heating & Cooling today at 734.464.6700. We can't wait to hear from you!