Are you looking for furnace installation Allen Park MI?
Whether you've already purchased your new furnace, or you're still searching for the right one for your home or commercial property, sooner or later you're going to need reliable installation services. Attempting such a complex installation project on your own can actually do more harm than good, as all it takes is one mistake to completely compromise the efficiency and longevity of your brand new furnace. or worse, your life. At AFM Heating & Cooling, however, our furnace installation experts offer more than 30 years combined experience successfully handling the comprehensive HVAC needs of more than 5,000 properties across Southeast Michigan. We even offer the highest quality RUUD brand furnaces if you're stuck and can't decide, plus extensive maintenance plans to ensure the long-term health of your system long after its initial installation. The best part about doing that is you can save even more money by bundling all your furnace purchase, installation, and maintenance needs! At AFM Heating & Cooling, we truly do have your best interests in mind. Our furnace installation professionals are only concerned with making sure your property in Allen Park is ready to handle whatever type of inclement weather that gets thrown its way!
We install RUUD brand furnaces, and we service nearly every make and model of furnace: Ruud, Tempstar, Rheem, Trane, Amana, American Standard, Carrier, Bryant, Lennox, Heil, Goodman, York and more.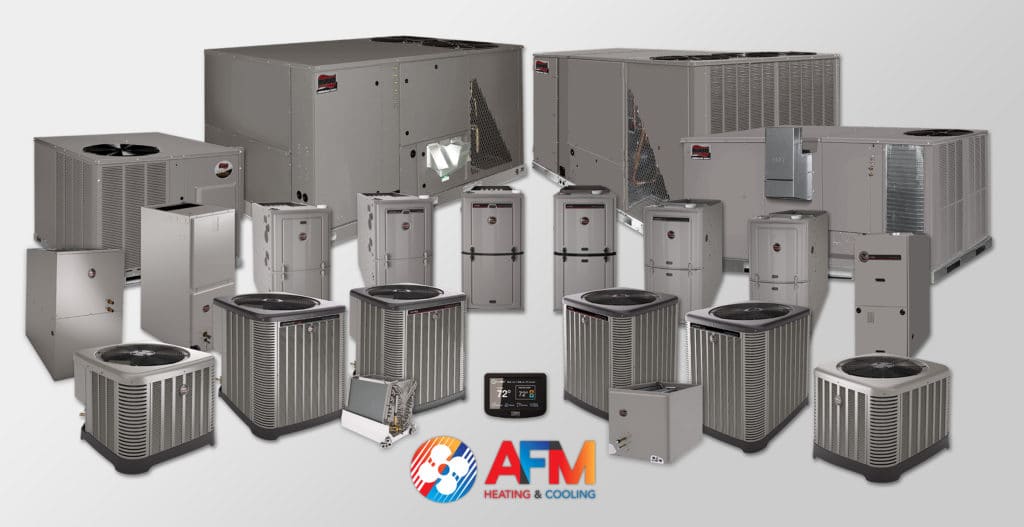 Furnace Installation Allen Park MI
At AFM Heating & Cooling, we are beyond proud to offer Southeast Michigan's favorite furnace installation services to Allen Park, MI. There are always all kinds of reasons to be out and about in Allen Park. Allen Park is one of Wayne County's most happening middle class cities, know for its perfectly serene tree-lined streets, brick houses, and ample shopping. In fact, Allen Park has even been officially recognized as one of America's Best Small Cities. As much as Allen Park has going for it, including being the practice home of the famous Detroit Lions, we're sure everyone can agree that there's nothing better than cozying up with your loved ones in the privacy and comfort of your very own home. Making sure your property in Allen Park maintains its ultra cozy charm is a job all on its own, is not a job you have to do alone. When it comes to maximizing the comfort of your home or business in Allen Park, our temperature and air quality experts at AFM Heating & Cooling are here for you 110%. Whether you're looking for routine maintenance assistance, or furnace installation specialists, our remarkably diverse team of HVAC experts is ready to satisfy you!
If you are looking for experienced furnace installation Allen Park MI, call AFM Heating & Cooling today at 734.464.6700 for a free consultation, or simply fill out the form below:
Free Consultation on New Equipment*