Are you looking for furnace repair Ann Arbor MI?
Isn't it convenient how your furnace seems to choose to break or shut down on you the moment you actually need it? It can't break in the summer when you have months to fix it, oh no, it has to break right as that cold front starts moving in on Ann Arbor and you're starting to be able to see your breath. The only solace you have is that there is someone out there who can swoop in and save you from the bitter cold, someone who can help your family get warm and toasty with same day service. Of course, the fantastic part is, these people actually exist – they're our furnace repair specialists at AFM Heating & Cooling! No matter what kind of repairs your furnace requires, our spectacular furnace repair professionals have got your back! Our furnace repair team boasts close to 30 years of first-hand knowledge and experience working with all sorts of HVAC systems for more than 5,000 residential and commercial properties throughout Southeast Michigan. If you're in desperate need of immediate furnace repairs to ensure the safety and comfort of your family in Ann Arbor, we urge you to trust furnace repair experts who will without a doubt do whatever it takes to guarantee your satisfactions. We urge you to trust AFM Heating & Cooling!
We service nearly every make and model of furnace: Ruud, Tempstar, Rheem, Trane, Amana, American Standard, Carrier, Bryant, Lennox, Heil, York and more.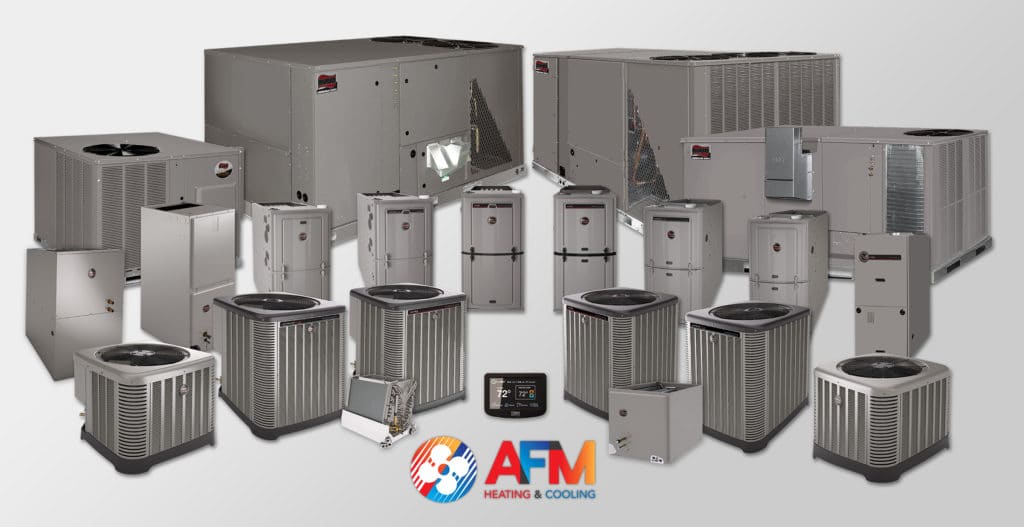 Furnace Repair Ann Arbor MI
At AFM Heating & Cooling, we are beyond proud to offer Southeast Michigan's favorite furnace repair services and specialists to the wonderful people of Ann Arbor, MI. At the start of 2019, Ann Arbor shattered its previous records for all time lowest temperatures. It started on January 31st when temperatures in Ann Arbor reached as low as 18 degrees below zero in a nationwide event known as the polar vortex. Since then, residents of Ann Arbor are becoming more and more concerned about what exactly future winters hold, and so are we. That's why, if you own a property in Ann Arbor, we implore you to make sure your HVAC systems are ready to brace the extreme cold! Not tomorrow, not next week, but today. Not taking proper care of your furnace, and/or neglecting necessary repairs will only bring you greater trouble in the long run. If you want to ensure the safety and comfort of your family in Ann Arbor all year round, you need to be willing to do what is right. You need to be willing to reach out to the incredible HVAC connoisseurs at AFM Heating & Cooling!
If you are looking for experienced furnace repair Ann Arbor MI, call AFM Heating & Cooling today at 734.464.6700 for a free consultation, or simply fill out the form below:
Free Consultation on New Equipment*