Are you looking for furnace repair Dearborn MI?
No one likes to be cold, so why let yourself or those you love in Dearborn suffer if you don't have to? If you notice your furnace isn't working properly, or that it's in need of repair, all you have to do is reach out to our expert furnace repair technicians at AFM Heating & Cooling. It doesn't matter to us what kind of HVAC system you have, how large your property is, or what issues you seem to be having, you can always trust our furnace repair specialists to know precisely what to do to successfully handle the situation. After all, close to 30 years of experience servicing more than 5,000 residential and commercial properties has granted us quite the expertise – not to mention an extraordinary reputation for excellence! Best of all, we offer same day service so you can get the help you need for your furnace repairs the day you actually need it. If you're tired of being told you have to wait for the help you desperately need, all the while your family in Dearborn is enduring unnecessary discomfort, it's time for you to stand up for yourself and get your furnace repaired by people who truly care. It's time for you to put your trust in our superior furnace repair team at AFM Heating & Cooling!
We service nearly every make and model of furnace: Ruud, Tempstar, Rheem, Trane, Amana, American Standard, Carrier, Bryant, Lennox, Heil, York and more.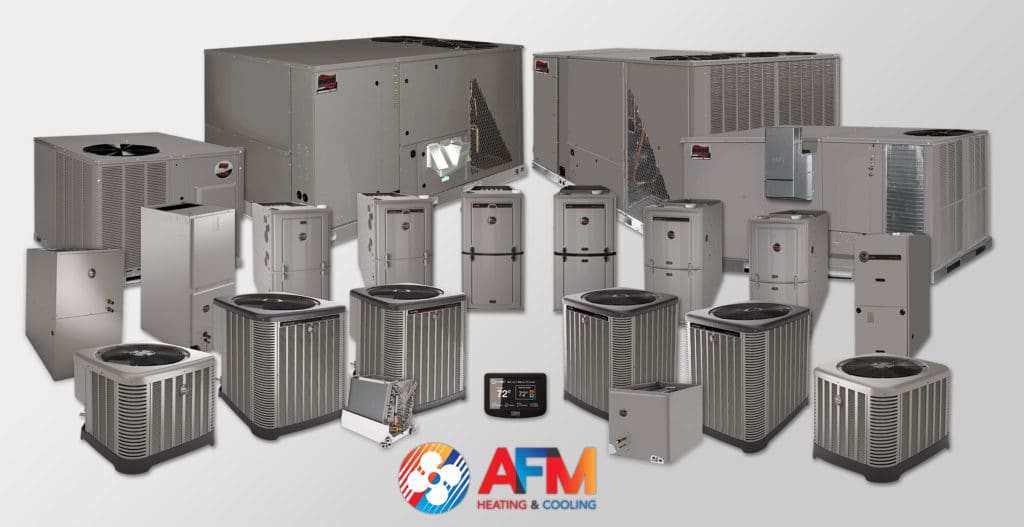 Furnace Repair Dearborn MI
At AFM Heating & Cooling, we are beyond proud to offer Southeast Michigan's favorite furnace repair services and specialists to the wonderful people of Dearborn, MI. There are a lot of perks to living in the Wayne County city of Dearborn. For one, it happens to be very close to Detroit, and all of its world-class attractions. Additionally, Dearborn's neighborhoods are some of the most picturesque around, featuring an abundance of superbly cozy homes that look like they must be straight out of a magazine. However, part of owning one of Dearborn's adorable homes is making sure they're able to withstand Michigan's extremely harsh winters each and every year – and that means always having reputable HVAC specialists at your disposal. After all, Dearborn might be a fantastic, beautiful place to live, but without a warm place to snuggle up to your loved ones it just wouldn't feel like home. Learn more about how our furnace repair experts, and other service specialists, can ensure a better life for you and your family in Dearborn by getting in touch with us at AFM Heating & Cooling today!
If you are looking for experienced furnace repair Dearborn MI, call AFM Heating & Cooling today at 734.464.6700 for a free consultation, or simply fill out the form below:
Free Consultation on New Equipment*