Are you looking for furnace repair Farmington Hills MI?
In Farmington Hills, when it gets cold it can easily reach below freezing, which means keeping your furnace in good shape and having it repaired when it needs to be is crucial for keeping your family safe and comfortable all year long. Of course, choosing whom to trust with your furnace repair, and other HVAC needs is a whole other story. You need to make sure you choose experts who are willing to come out the same day you need them, and who are especially knowledgeable, as well as committed to using that expertise to ensure you experience the best service. Seems impossible, we know, but the truth is we exist! At AFM Heating & Cooling, our remarkable furnace repair professionals have been assisting upwards of 5,000 home and business owners across Southeast Michigan, to successfully maintain the air quality of their properties for close to 30 years. When it comes to furnace repair, you just won't find anyone better than us! No matter what the problem is with your furnace, or what brand of equipment you even own, our repair professionals have the skill and know-how to have everything back up and running before you know it. If you are looking for incredible HVAC or furnace repair services for your property in Farmington Hills, you simply must choose AFM Heating & Cooling.
We service nearly every make and model of furnace: Ruud, Tempstar, Rheem, Trane, Amana, American Standard, Carrier, Bryant, Lennox, Heil, York and more.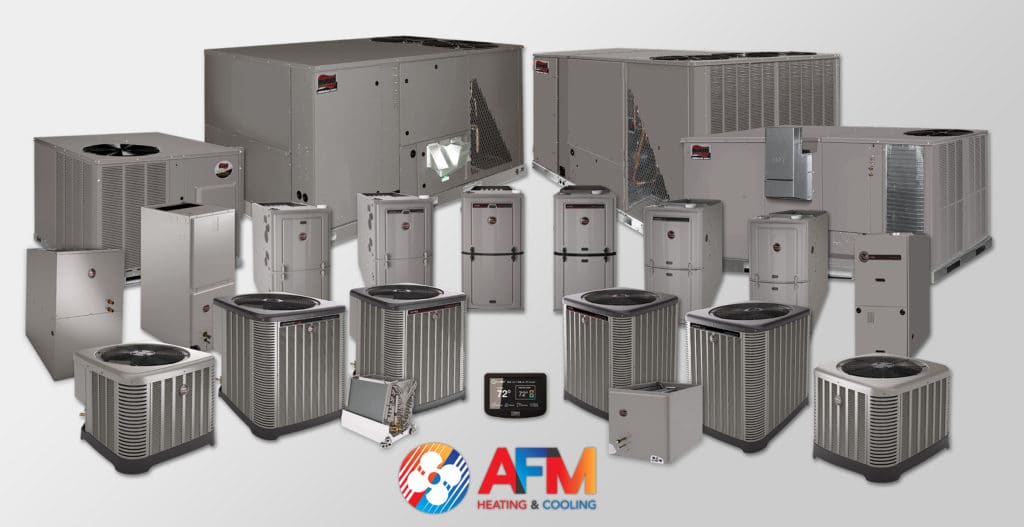 Furnace Repair Farmington Hills MI
At AFM Heating & Cooling, we are beyond proud to offer Southeast Michigan's favorite furnace repair services and specialists to residents of Farmington Hills, MI. No one can deny that Farmington Hills is absolutely beautiful in the wintertime. It somehow manages to maintain a unique balance between being a gorgeously serene suburban community and the bustling little city everyone knows Farmington Hills to be all at once, which means residents can enjoy both silent snow covered nights and safe streets the next morning. Of course, when it comes to protecting your home in Farmington Hills from the cold, everything is up to you. You have to be the one to stay current on what the weather of Farmington Hills is expected to look like and ensure your HVAC systems are ready to handle the area's natural temperature fluctuations. The good news, however, is that you don't have to do it alone. Our furnace repair specialists at AFM Heating & Cooling are always here for you, whenever you need us. Don't leave your property in Farmington Hills in the hands of just anyone. Choose seasoned furnace repair experts you can trust. Choose AFM Heating & Cooling.
If you are looking for experienced furnace repair Farmington Hills MI, call AFM Heating & Cooling today at 734.464.6700 for a free consultation, or simply fill out the form below:
Free Consultation on New Equipment*