Are you looking for furnace repair Farmington MI?
Whether your furnace is completely broken, or merely not functioning the way you believe that it should be, we strongly recommend you allow one of our furnace repair professionals at AFM Heating & Cooling to come take a look. With the capability of temperatures in Farmington and across Michigan to reach far below freezing, it's crucial that you have your furnace repaired if need be, and ensure that it's in good shape in time for winter. Extreme cold can be dangerous for you and your loved ones, but our furnace repair professionals can ensure your family stays toasty and warm all season long. Our furnace repair team already has close to 30 years of experience keeping more than 5,000 commercial and residential clients comfortable, plus a spectacular reputation. Best of all, by offering same day service we can ensure you can get your furnace repaired faster and more efficiently than ever before! If you want to protect yourself, and those you love in Farmington, from this winter and every winter yet to come, you simply must put your trust in the hands of our remarkable furnace repair and other air quality specialists at AFM Heating & Cooling.
We service nearly every make and model of furnace: Ruud, Tempstar, Rheem, Trane, Amana, American Standard, Carrier, Bryant, Lennox, Heil, York and more.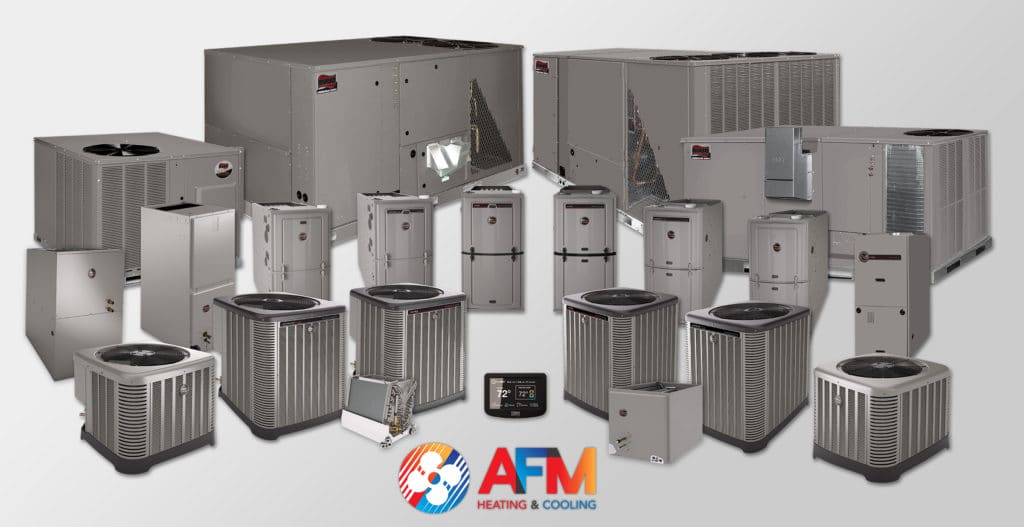 Furnace Repair Farmington MI
At AFM Heating & Cooling, we are beyond proud to offer Southeast Michigan's favorite furnace repair services and specialists to the residents of Farmington, MI. It's easy to see why the little Oakland County community of Farmington has been named one of the "Best Places to Live" on more than one list. It's got several adorable parks, and even more adorable neighborhoods, not to mention it boasts a pretty modest population of only 10,000 or so people. Of course, no matter how wonderful a place Farmington is to live, no one can deny that it can get pretty cold during the peak of the winter season. When you live in Farmington, you simply have to make sure your home is ready to brace the cold; otherwise you just won't make it through to summer. Thankfully, keeping your home in Farmington in pristine condition for every season is easy thanks to our incredible staff of HVAC and furnace repair and service professionals at AFM Heating & Cooling. Regardless of what you need, we're capable and willing to see that it gets done so that you and your loved ones from Farmington can get back to enjoying your lives. Don't trust just anyone with your home. Trust AFM Heating & Cooling.
If you are looking for experienced furnace repair Farmington MI, call AFM Heating & Cooling today at 734.464.6700 for a free consultation, or simply fill out the form below:
Free Consultation on New Equipment*