Are you looking for furnace repair Garden City MI?
From minor inconveniences, to major problems, our expert HVAC professionals at AFM Heating & Cooling can handle any and all furnace repair needs you may have. Over the last 30 years, our furnace repair specialists have built lasting relationships with more than 5,000 home and business owners from throughout Southeast Michigan, including those in Garden City, amassing an incredibly impressive reputation along the way. Regardless of what type of systems you have, or the size of your property, we're confident we have what it takes to see your furnace is repaired as quickly and cost-effectively as possible. And the best part is, we strive to always visit our customers the same day we're needed, that way no one ever has to wait on the services they need. After all, living in a place like Garden City without a working furnace for any extended period of time can easily spell big trouble if the weather starts to drop. Our HVAC repair professionals only want to see you and your loved ones live safe, happy, comfortable lives – and we'll do whatever we can to help. If you are in desperate need of repairs for your furnace or other HVAC systems, choose people who you know will care about you. Choose the spectacular furnace repair experts at AFM Heating & Cooling.
We service nearly every make and model of furnace: Ruud, Tempstar, Rheem, Trane, Amana, American Standard, Carrier, Bryant, Lennox, Heil, York and more.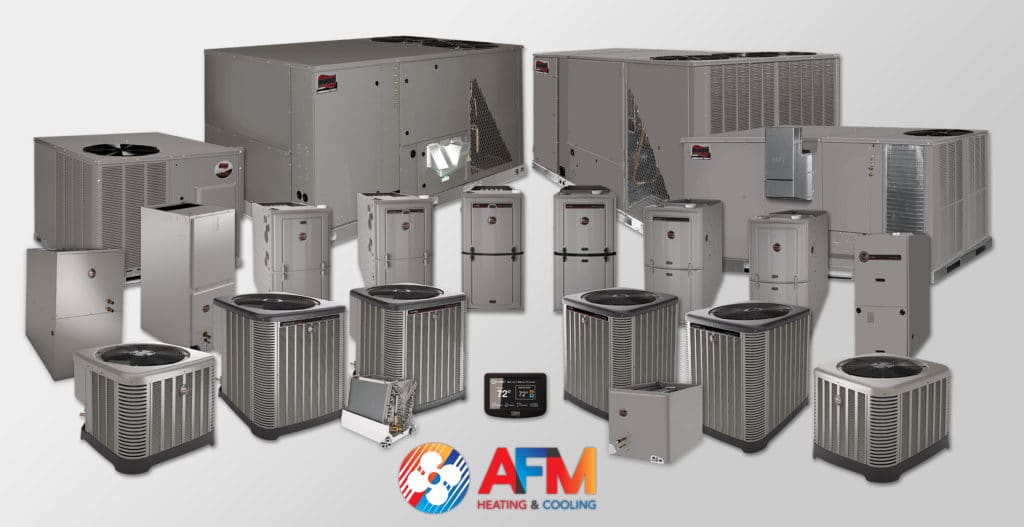 Furnace Repair Garden City MI
At AFM Heating & Cooling, we are beyond proud to offer Southeast Michigan's favorite furnace repair services and specialists to the residents of Garden City, MI. Wayne County's city of Garden City may be unique in a lot of ways, but when it comes to the average annual temperatures it's like any other city in the area. Summers are usually warm and filled with plenty of opportunities to enjoy world-class outdoor recreation, while winters in Garden City are brutal with below freezing temperatures – perfect for winter sports, but not so much for walking back and forth to your car. That's why, when you live in Garden City, you have to make sure your home's HVAC systems are always operating efficiently. Lucky for you, protecting Michiganders in Garden City from the cold is kind of a big part of our jobs here at AFM Heating & Cooling. Whether your furnace is in need or some major repairs, or your air conditioning is on the fritz, we're always here for you. All we ask is that if/when you have a problem that needs fixing in Garden City, you put your trust in our furnace repair professionals at AFM Heating & Cooling!
If you are looking for experienced furnace repair Garden City MI, call AFM Heating & Cooling today at 734.464.6700 for a free consultation, or simply fill out the form below:
Free Consultation on New Equipment*