Are you looking for furnace repair Plymouth MI?
Our number one priority at AFM Heating & Cooling is to help people enjoy the most comfortable lives possible, period. Part of how we do this is by making it easy for our clients in and outside Plymouth to access our extraordinarily gifted furnace repair experts and other seasoned HVAC specialists. After all, when it comes to guaranteeing optimal air quality in your home or office you have to start by choosing the right HVAC experts to handle all your furnace repair needs, and no one can beat our reputable furnace repair geniuses at AFM Heating & Cooling. Our furnace repair team has been successfully helping upwards of 5,000 commercial and residential clients for almost 30 years, and we don't plan on quitting any time soon. We love being able to help people in such a truly important way, and are determined to continue ensuring warmth, safety, and comfort for Michiganders across and beyond Plymouth for many years to come. If your furnace is acting up, or you're in need of any sort of HVAC-related repairs, we urge you to do what is right for your family and reach out to our skilled furnace repair professionals at AFM Heating & Cooling for assistance today before it's too late.
We service nearly every make and model of furnace: Ruud, Tempstar, Rheem, Trane, Amana, American Standard, Carrier, Bryant, Lennox, Heil, York and more.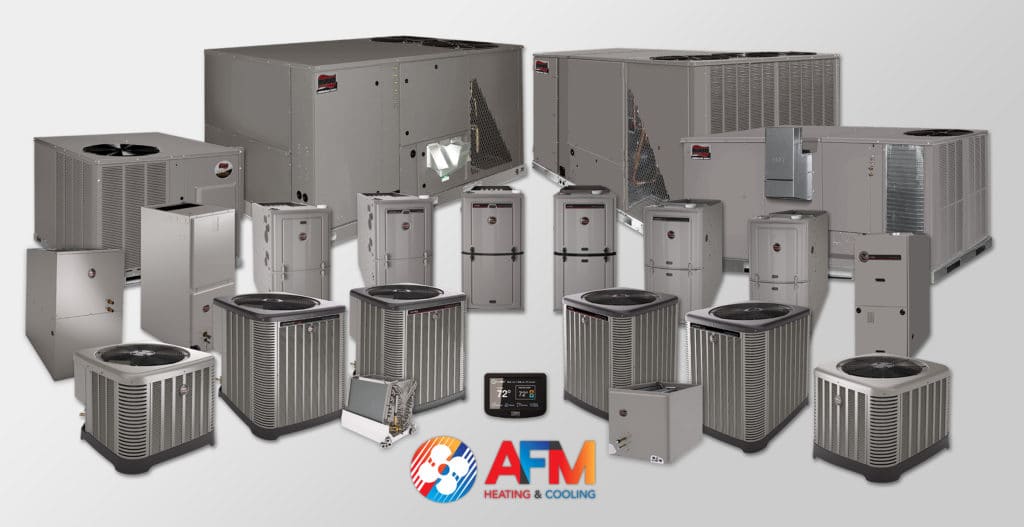 Furnace Repair Plymouth MI
At AFM Heating & Cooling, we are beyond proud to offer Southeast Michigan's favorite furnace repair services and specialists to the residents of Plymouth, MI. Right at the center of Wayne County's Plymouth Charter Township, just over 9,000 people enjoy the unique lifestyle and local culture of living in Plymouth. In fact, while most run and hide from Michigan's frigid winter temperatures, the brave residents of Plymouth use the season as an opportunity to enjoy all sorts of incredible events with surrounding communities, like the town's annual Ice Sculpture Spectacular every January. Of course, the trick to surviving Plymouth's freezing temperatures is making sure you have a cozy warm house to go home to at the end of every day – and that's where we come in! If you want be able to protect your family in Plymouth from Michigan's bitter cold, you have to let us help you take care of your HVAC systems the way they need and deserve to be taken care of. Whether you need your furnace repaired right now or not, our air quality experts at AFM Heating & Cooling can help you preserve the integrity of your home's systems to ensure long-term reliability!
If you are looking for experienced furnace repair Plymouth MI, call AFM Heating & Cooling today at 734.464.6700 for a free consultation, or simply fill out the form below:
Free Consultation on New Equipment*