Are you looking for furnace repair Redford MI?
Choosing whom to trust with your home's HVAC systems can be difficult. On the one hand, you want to be able to trust furnace repair professionals who have a lot of knowledge and experience, but on the other you also want people who won't grossly overcharge you and who aren't too busy to actually show up when you need them. It may seem like a tall order to get everything you deserve, but at AFM Heating & Cooling, that's honestly just how we do things. Our furnace repair experts offer more than 30 years of first-hand experience managing more than 5,000 different commercial and residential properties throughout Southeast Michigan, including those in Redford, so you know we can handle any HVAC emergency you may have. Plus, we're committed to offering fair, cost-effective furnace repair and other services the same day you actually need them no matter what. Nothing is more important to our furnace repair professionals than making sure your family never has to suffer Redford's freezing cold winter temperatures – at least while inside. So before you reach out to just any furnace repair company, ask yourself, are you sure they really have your best interests at heart? Because our furnace repair consensuses at AFM Heating & Cooling definitely do!
We service nearly every make and model of furnace: Ruud, Tempstar, Rheem, Trane, Amana, American Standard, Carrier, Bryant, Lennox, Heil, York and more.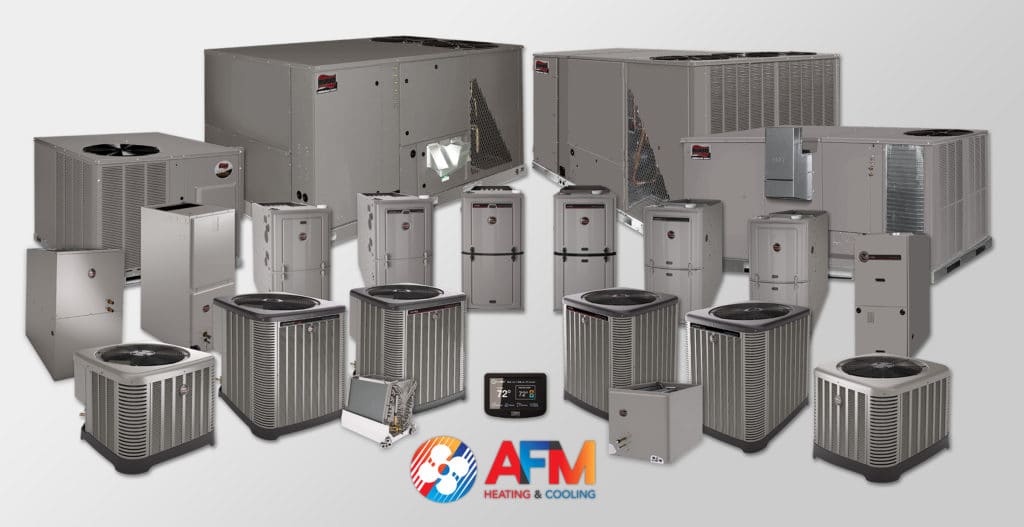 Furnace Repair Redford MI
At AFM Heating & Cooling, we are beyond proud to offer Southeast Michigan's favorite furnace repair services and specialists to the residents of Redford, MI. No one can deny that Redford, also known as the Charter Township of Redford, is one of Wayne County's most charming territories. Its adorable neighborhoods and picturesque Redford Township Hall building all come together to create a truly one-of-a-kind place to call home. But even better than that, it's practically right outside Detroit, which means ample opportunities for recreation and entertainment. However, that means residents of Redford are also vulnerable to the few downsides of living in Michigan as well, such as extremely harsh winters. The good news is, at AFM Heating & Cooling, we specialize in helping home and business owners in Redford combat these challenges with exceptional HVAC care. Whether your furnace is merely struggling to keep your home warm, or it's desperately in need of repairs to keep functioning, our furnace repair team is always ready to swoop in and save the day! For more information on how AFM Heating & Cooling can help protect you and your loves ones, we encourage you to reach out to us as soon as you can – we can't wait to help!
If you are looking for experienced furnace repair Redford MI, call AFM Heating & Cooling today at 734.464.6700 for a free consultation, or simply fill out the form below:
Free Consultation on New Equipment*