Are you looking for furnace repair Southfield MI?
If you own a commercial or residential property in Southfield, and your furnace appears to be on the fritz, you'd better hurry and get in touch with our HVAC repair professionals at AFM Heating & Cooling before it's too late! A broken furnace can spell out trouble for you and those you love in more ways than one, and neglecting to repair any damages right away can end up costing you so much more in the long run. Of course, making sure your furnace is in good shape at all times is more than just about the cost, it's about the safety and comfort of everyone who steps foot on your property, including you! Why choose AFM Heating & Cooling? Because our furnace repair experts have proven themselves time and time again, satisfying more than 5,000 loyal clients over the course of our close to 30 years of commitment and service. We prioritize your needs above all else by making sure to provide same day service whenever possible. And best of all, when it comes to knowledge, compassion, and overall skill, we're confident our furnace repair specialists are simply second to none. When you really think about it, they're merely too many good reasons to put your trust in our furnace repair professionals not to at least give us a chance. So go ahead, see if our reputation is true for yourself. The next time your furnace starts acting up and the weather in Southfield is looking dim, give our furnace repair geniuses at AFM Heating & Cooling the opportunity to make things right!
We service nearly every make and model of furnace: Ruud, Tempstar, Rheem, Trane, Amana, American Standard, Carrier, Bryant, Lennox, Heil, York and more.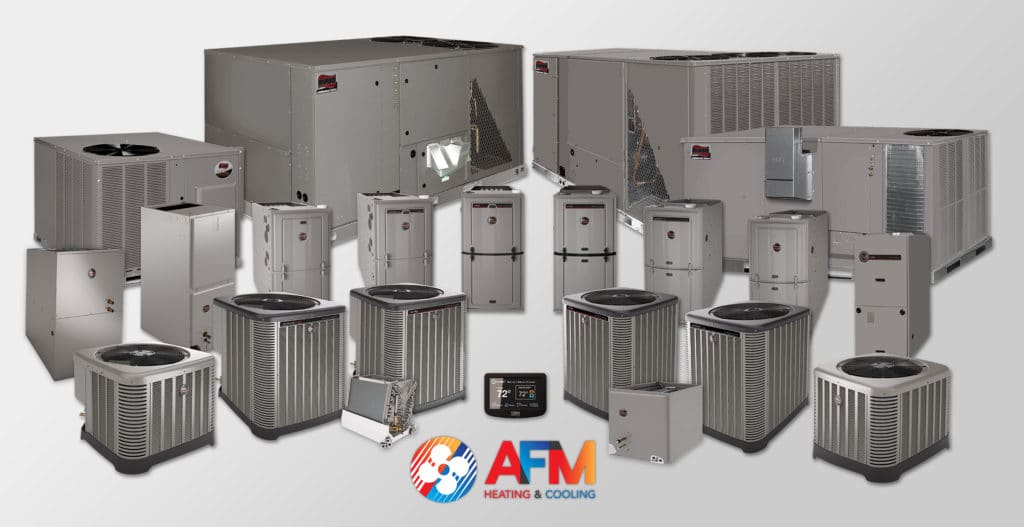 Furnace Repair Southfield MI
At AFM Heating & Cooling, we are beyond proud to offer Southeast Michigan's favorite furnace repair services and specialists to the residents of Southfield, MI. In a city as vast and vibrant as Oakland County's city of Southfield, comfort is expected and in some cases even on par with professionalism. After all, Southfield's "Golden Triangle" wouldn't have earned its moniker or reputation if all of its buildings were unbearably uncomfortable – no, environment is everything. So then, how do residents and business owners in Southfield keep their properties up to par? Well, the truth is they put their trust in seasoned HVAC and furnace repair experts who can help keep things running smoothly all year long, like ours at AFM Heating & Cooling. While citizens of Southfield choose to spend their time exploring the area and enjoying the many surrounding attractions, we prefer to hang back to make sure everything stays comfy and cozy for their return. If you live in Southfield, don't forget to trust AFM Heating & Cooling with all of your HVAC needs!
If you are looking for experienced furnace repair Southfield MI, call AFM Heating & Cooling today at 734.464.6700 for a free consultation, or simply fill out the form below:
Free Consultation on New Equipment*