Are you looking for furnace repair Taylor MI?
If your furnace has suddenly stopped working, or is not functioning at full power, we encourage you to reach out to our repair professionals at AFM Heating & Cooling right away. Our repair team offers the best collection of furnace, air conditioning, and HVAC specialists around, thanks to our close to 30 years of first-hand experience effectually servicing more than 5,000 commercial and residential properties across Taylor and the rest of Southeast Michigan. And the best part is, our furnace repair experts and other HVAC professionals are committed to ensuring same day service whenever possible, so that our loyal clients never have to wait for the help they need! From compromised airflow, to full on gas leaks, our furnace connoisseurs can help repair any damages your systems may be experiencing so you can have your home back in perfect working order in no time. It doesn't matter how large your property is, or even what type of HVAC systems you own, you can always trust our furnace repair technicians with your home's valuable mechanisms, as well as with your family's comfort and safety. After all, at AFM Heating & Cooling, our only mission is to provide the best furnace repair services in all of Taylor and beyond!
We service nearly every make and model of furnace: Ruud, Tempstar, Rheem, Trane, Amana, American Standard, Carrier, Bryant, Lennox, Heil, York and more.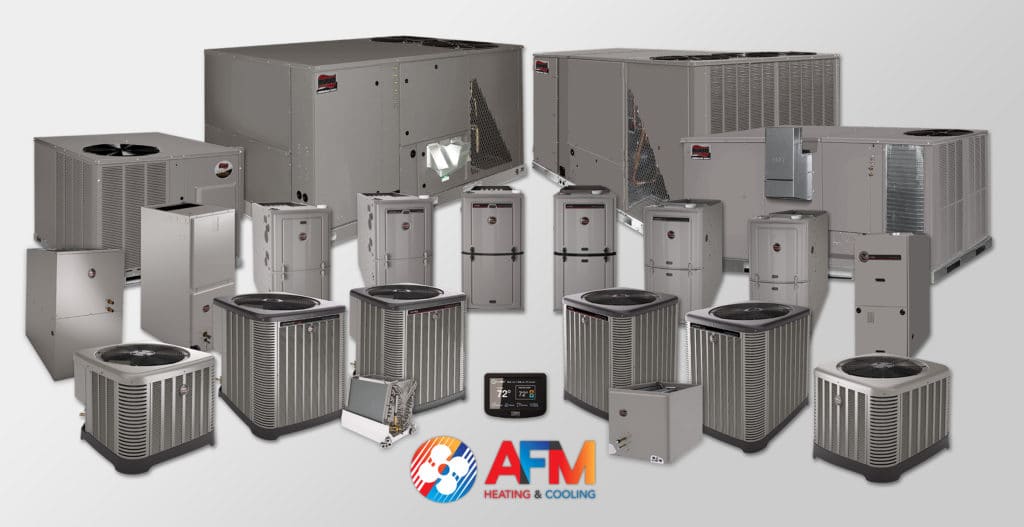 Furnace Repair Taylor MI
At AFM Heating & Cooling, we are beyond proud to offer Southeast Michigan's favorite furnace repair services and specialists to the residents of Taylor, MI. Formerly known as Taylor Township, the vivacious city of Taylor is one of Wayne County's best – which is perhaps why it's the 17th most populated city in Michigan, boasting more than 63,000 residents. It was named after national war hero and former president, Zachary Taylor, and today maintains the truest American dream lifestyle with countless peaceful parks and local amenities to take advantage of. With as cold as it can get in Taylor during the winter, the only way for you to maintain the ultimate way of life is to make sure you take care of your home – especially your HVAC systems. Keeping your furnace in peak condition is the only way to ensure the air quality of your home all year long so you always wake up refreshed and ready to take on bigger and better adventures in Taylor. And best of all, our exceptional furnace repair professionals at AFM Heating & Cooling are always here for you anytime you need us! Don't let your family suffer this season's bitter cold. Choose AFM Heating & Cooling today.
If you are looking for experienced furnace repair Taylor MI, call AFM Heating & Cooling today at 734.464.6700 for a free consultation, or simply fill out the form below:
Free Consultation on New Equipment*