Are you looking for furnace replacement Farmington Hills MI?
How do you know when it's time for a furnace replacement? You consult our seasoned furnace replacement specialists at AFM Heating & Cooling of course! Whether your furnace has been on its last leg for a while, or you're just starting to notice some odd issues that have you worried, our furnace replacement technicians will be able to put your mind at ease right away by offering you all the answers and solutions you've been searching for. After all, our furnace replacement team has almost 30 years of experience already, with a satisfied client network exceeding more than 5,000 suburban, commercial, and industrial property owners. Plus we offer outstanding installation services as well. That means, pretty must anything you need regarding your furnace replacement, our team can definitely handle! In fact, you can even schedule an estimate right now to figure out exactly what that might be so you're fully informed and ready to make the most cost-effective decisions. Can't wait? Check out our 24/7 emergency services to get help right away. Whether you wind up needing a full replacement or not, you'll at least be able to experience the confidence of knowing our professionals at AFM Heating & Cooling are always here to help you live a more comfortable life in Farmington Hills.
We install RUUD brand furnaces, and we service nearly every make and model of furnace: Ruud, Tempstar, Rheem, Trane, Amana, American Standard, Carrier, Bryant, Lennox, Heil, Goodman, York and more.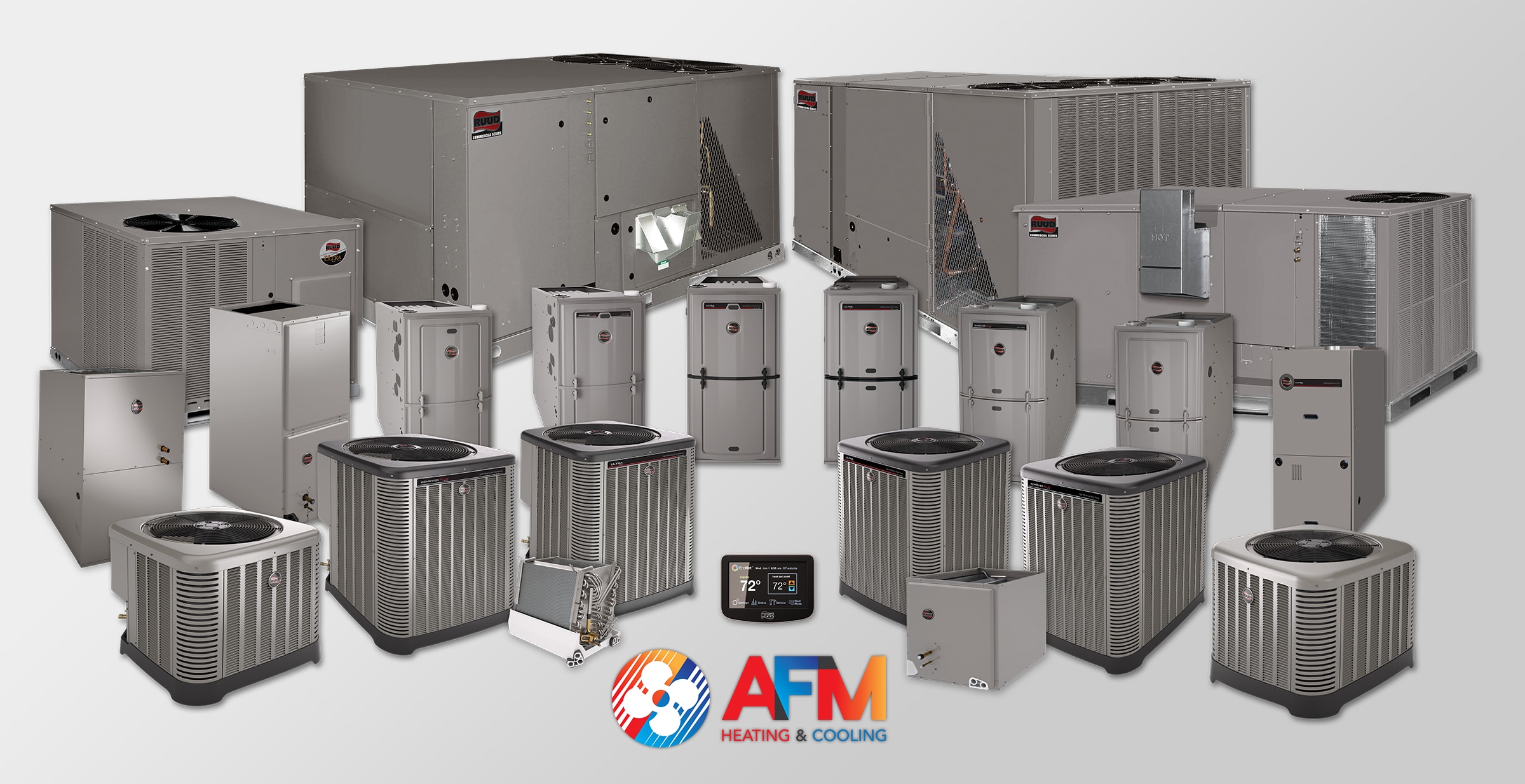 Furnace Replacement Farmington Hills MI
At AFM Heating & Cooling, we are beyond proud to offer Southeast Michigan's most comprehensive furnace replacement services to residents of Farmington Hills, MI. Farmington Hills is the second only to the city of Troy in being the most populous city in Oakland County – and it has the incredible assortment of amenities to prove it. A recently renovated downtown offers residents of Farmington Hills plenty of restaurants, shops, theaters, art galleries, public parks, exotic car dealerships, and more. Farmington Hills' local economy soars, with healthcare sectors remaining the largest employer in the region. Plus, Farmington Hills is home to numerous resources for pursuing secondary education and professional development. While you're embracing all of Farmington Hills' charm and opportunities, however, it can be difficult to keep up with other things that matter, like the well-being of your furnace. Needing a replacement but not knowing about it, for instance, can cost you so much more in the long run than simply trusting one of our guys at AFM Heating & Cooling to come out to Farmington Hills and have a look. If you do need a new system, we'll be able to get it taken care of right away!
If you are looking for experienced and top-rated furnace replacement Farmington Hills MI, call AFM Heating & Cooling today at 734.464.6700 for a free consultation, or simply fill out the form below:
Free Consultation on New Equipment*