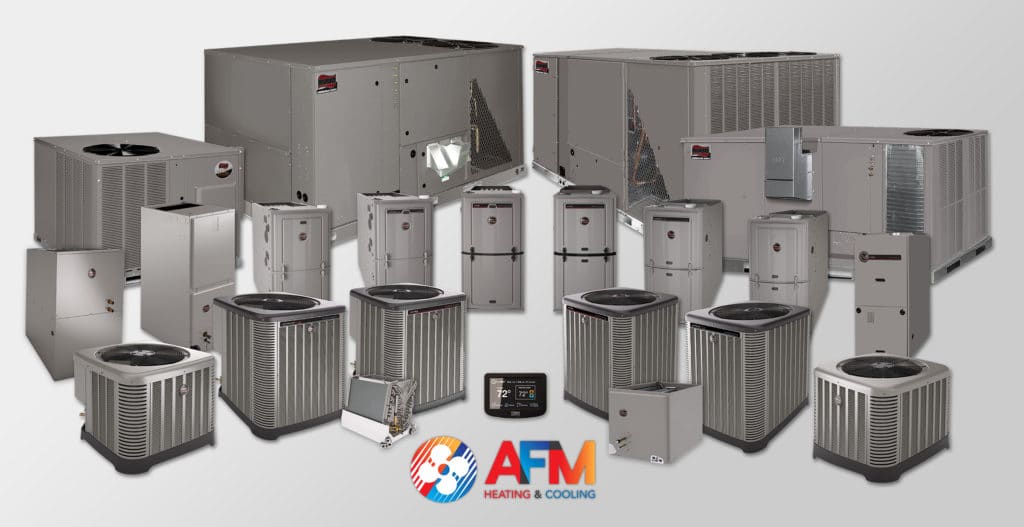 Unless your furnace is much older than your air conditioning unit, or vice versa, there are actually quite a few benefits to replacing them both together – even if one seemingly doesn't need replacement right away.
Increase Energy Efficiency
If you have older HVAC systems in your home, replacement is the easiest way to increase the energy efficiency and possibly save on energy star rebates. However, new technology and old technology do not always mix well together. If you decide to replace one system but not the other, the difference can actually cost you quite a bit in performance. This also means you will like face repair costs much sooner, and potentially even shorten the overall lifespan of your HVAC systems. Contrarily, when you buy two matching systems, they're able to work together in perfect harmony, creating an ideal atmosphere for your home.
Improve Air Quality
Imagine you buy a new air conditioner at the start of summer and the air quality is so much better, you love it! Well, you're likely going to notice a big difference right away when it starts to get chilly and you crank up your busted old furnace. Suddenly you and your family are not feeling your best and your allergies are acting up. But by replacing both systems at the same time, you can guarantee superior air quality in your home all year long!
Ensure HVAC Longevity
If you moved into a home and haven't touched the HVAC systems except for routine maintenance since you moved in, you probably have no idea how old they really are or how well they were taken care of before you. HVAC systems are just something people don't often think about, and while everything is usually fine, it's still possible for a system to completely shut down with seemingly no warning. If you want to guarantee your systems will hold up without a doubt over the next decade or more, it's time to replace your systems.
Save, Save, Save
Above all else, replacing your furnace and air conditioner together will help you save tons of money in more ways than one.
Brand new HVAC systems are clean and ready to work perfectly upon installation. You'll never have any broken parts to worry about, or repairs that need done, and so long as you continue to take good care of it you can avoid these problems for many years to come.
Brand new HVAC systems will exponentially increase your home's overall energy efficiency, saving you hundreds of dollars a year on your utility bills.
Purchasing a new furnace and air conditioner at the same time can be cost efficient. Consider this, you buy a brand new furnace and pay all the installation costs, only to have your air conditioner  break down within just two years. You'd have to go through the whole process all over again. Replacing your systems together ensures one day of labor and only one cost, saving you time, money, and headache. Plus, you may get lucky and end up with even more savings through discounts and rebates for purchasing your systems together!
For more information on replacing your furnace and air conditioner together so that you can save money, ensuring the optimal environment for your home, we encourage you to contact our heating and cooling specialists at AFM Heating & Cooling by calling 734.464.6700 for a free consultation, or simply fill out the form in the sidebar, today.