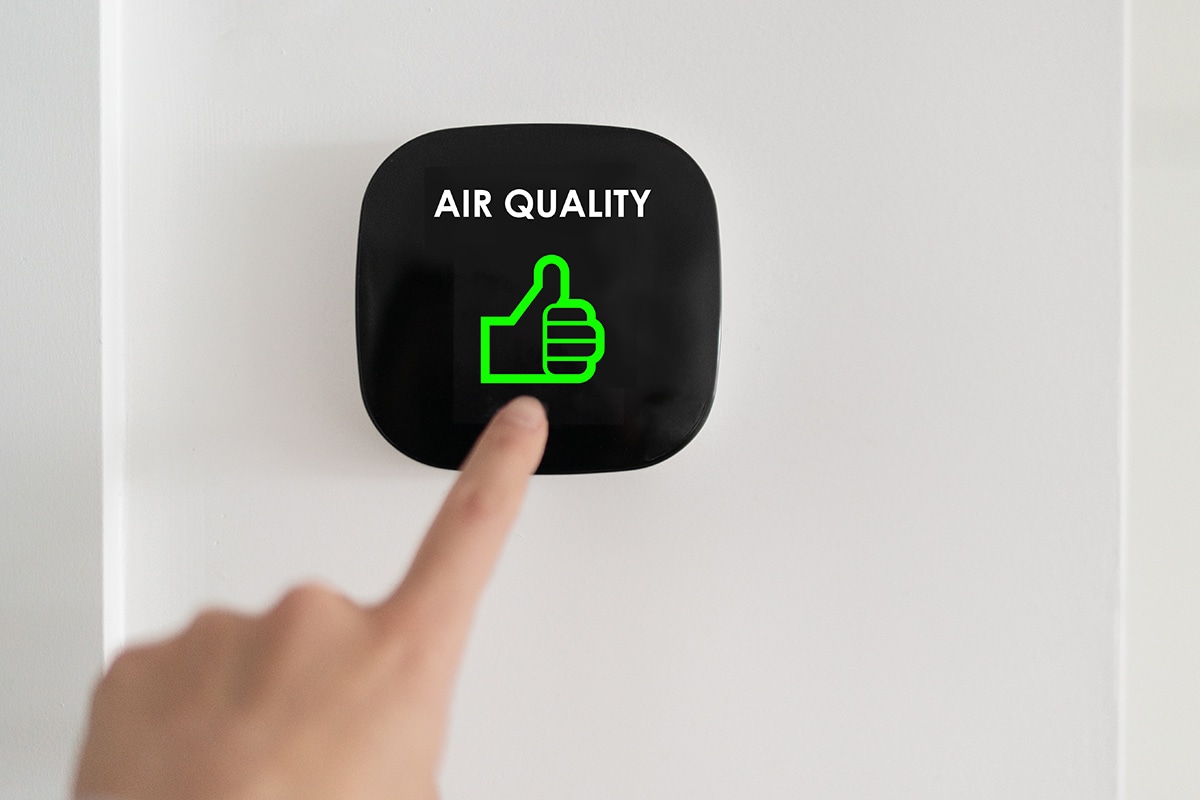 Making sure your air is clean is about more than just making sure things smell fresh. It's about your health, and the health and safety of those closest to you. So please, heed the following 10 indoor air quality solutions to help you learn how to better care for your air!
Try A Professional Duct Cleaning Service
If you find that cleaning out your duct is too difficult, too time consuming, or simply too tedious for you to want to handle on your own, don't just shirk it off. Hire a professional duct cleaning service. Making sure your ducts are clean is simply too important not to.
Don't Smoke Inside
If you didn't already know, smoking is bad for you. However, it's also bad for your home too. The smoke you exhale from a cigarette alone is known to contain upwards of 4,000 different, equally harmful chemicals, that when trapped inside a confined space can lead to disease and death. So, if you're a smoker, do everyone a favor and just take it outside.
Test For Radon
Although most people don't even know what radon is, it can cause lung cancer nonetheless. The problem is, radon is an invisible, undetectable gas that is naturally emitted from the ground and can seep into your home through your foundation. A simple test, however, is usually all it takes to eliminate any fear surrounding this particular gas.
Use Exclusively Non-Toxic Cleaners
If you're the type of person to buy your cleaning products based on how they smell, you should at least be aware that "95 percent of chemicals used in synthetic fragrances are derived from petroleum (yep, crude oil) and include benzene derivatives (carcinogenic), aldehydes, toluene, and many other known toxic chemicals." Instead, look for plant-based, unscented, fragrance-free, non-aerosol options as often as possible. Or, make your own at home with ingredients you likely already have in your kitchen, like baking soda, vinegar, and more!
Make Smart Purchases
Did you know that a lot of furniture, flooring, and decorations are designed with adhesives known to contain formaldehyde? This toxic gas can even get released back into your home and make your family sick! To avoid this, try to avoid products made with non-natural woods, like plywood, chipboard, particleboard, medium-density fiberboard, and more which primarily utilize a lot of glue.
Keep Pets Groomed
Are excess fur, pet dander, and other allergens taking over your home? It might be time to consider a stricter grooming schedule for your furry little friends. Not only will this make them feel better, and cut down on the pollutants in the air, but it will also ensure your air filtration systems don't have to work nearly as hard to keep your living spaces feeling fresh!
Freshen Up All Your Fans
Fans are major dust collectors, whether you're talking about ceiling fans, floor fans, or even little desk fans that sit in the corner of your room. That means, when in use, these same fans are stirring up and blowing dirt and dust all over the place. Keeping them clean, however, will easily prevent this.
Have Some "Fun" With Your Freezer
From pillows, to plushy toys, everything soft and cuddly in your life is likely full of dust mites and other harmful bacteria and pests you don't want to think about. The good news is, simply sealing the items in a waterproof bag and letting them cool down for a few hours in the freezer will kill off any harmful mites. Then, for added measure, throw everything in the washer to get rid of all the yucky stuff for good.
No Shoes Inside
While most other countries already have rules about shoes in the house, most Americans don't care either way. The problem with this is, most people aren't thinking about all the bacteria and potential infections this can cause to enter your home. Doormats and carpets can help, but the best course of action is to simply say no to shoes indoors.
Invest In An Outdoor Vented Range Hood
Even if your microwave happens to have a fan built in, nothing compares to a high quality range hood that offer proper ventilation that leads outdoors. If you don't have one already, it's definitely a worthwhile investment.
For more tips and tricks on improving the comfort and safety of your home, get in touch with our talented HVAC specialists at AFM Heating & Cooling today. Call AFM Heating & Cooling at 734.464.6700 for a free consultation, or simply fill out the form in the sidebar, today.