Are you looking for furnace repair Canton MI?
Your furnace, air conditioner, and other HVAC systems are likely some of the most valuable pieces of equipment in your home, which is why you probably also likely don't want people messing around with them unless you know for sure they know what they're doing. Trust us, we understand. At AFM Heating & Cooling, our furnace repair technicians, and other HVAC service specialists, have been in the service and repair business for close to 30 years. Working with more than 5,000 residential and commercial clients from all over Canton, and the rest of Southeast Michigan, has afforded our furnace repair experts the unique opportunity to see first-hand exactly what it looks like when someone unqualified tries to fix a machine they don't fully understand. However, we also recognize that sometimes when you're loved ones are cold you just can't wait, which is why at AFM Heating & Cooling we make sure to offer same-day furnace repair services so that our clients never have to! We care about our clients in Canton and everywhere else, and will never leave you out in the cold. We guarantee that if you're having a problem with your furnace, our furnace repair specialists will do whatever can be done to ensure the safety and comfort of your family as soon as possible, period. After all, our furnace repair professionals at AFM Heating & Cooling have an incredible reputation for a reason!
We service nearly every make and model of furnace: Ruud, Tempstar, Rheem, Trane, Amana, American Standard, Carrier, Bryant, Lennox, Heil, York and more.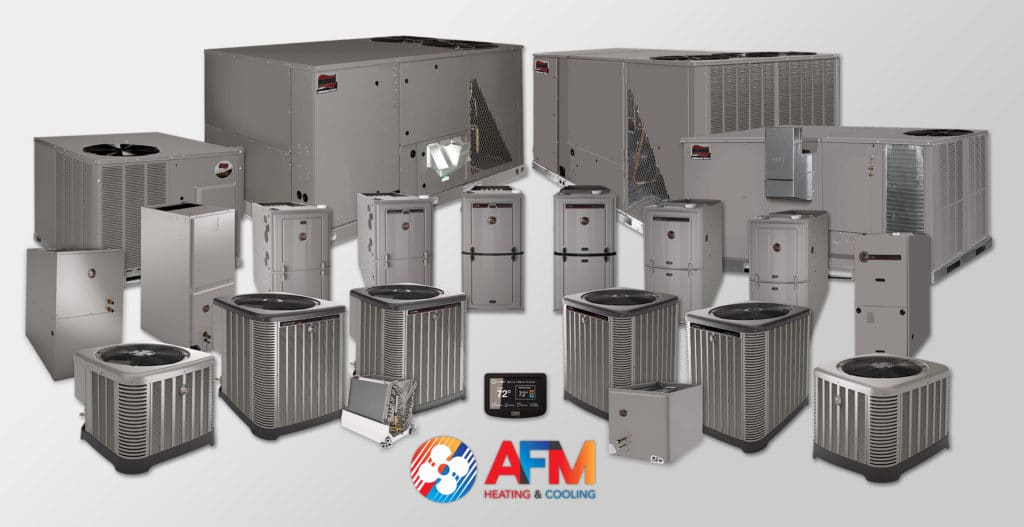 Furnace Repair Canton MI
At AFM Heating & Cooling, we are beyond proud to offer Southeast Michigan's favorite furnace repair services and specialists to the wonderful people of Canton, MI. Canton, or what is officially known as the Charter Township of Canton, is a remarkable place to live within Wayne County. It's close to Detroit and Ann Arbor, home to nearly 100,000 people, and is known as one of the safest and wealthiest cities in the area. However, just because Canton is known for being a wonderful place to live, work, and play, does not mean that the cold won't get to you if winter comes around and your furnace isn't working properly. If you want to guarantee you and your family in Canton is taken care of, you simply have to make sure you cover the basics. You never forget to go grocery shopping or fill up your car with gas, so don't let yourself forget to have your furnace serviced this and every other season before it's too late. And remember, if/when you need repairs, our furnace repair technicians at AFM Heating & Cooling are always here for you! Live the best life you possibly can in Canton all year round. Choose AFM Heating & Cooling.
If you are looking for experienced furnace repair Canton MI, call AFM Heating & Cooling today at 734.464.6700 for a free consultation, or simply fill out the form below:
Free Consultation on New Equipment*