Are you looking for furnace repair Romulus MI?
If you know your furnace isn't in the best shape but you're afraid of what will happen if someone actually comes to take a look at it, it's likely about time for you to get over your fears and just do it. If it turns out that your systems are in fact in need of repair, having them looked at sooner rather than later will definitely save you a lot more time, money, and frustration in the long run – plus as a resident of Romulus you should already know who to call for the best service. Our renowned furnace repair professionals at AFM Heating & Cooling have been helping and satisfying clients throughout Southeast Michigan for almost 30 years now. We've spent years building lasting relationships with more than 5,000 home and business owners throughout the area, and best of all we offer same day furnace repair, and other services, because we understand how to treat our clients right! You simply won't find more motivated or capable furnace repair experts than ours anywhere near Romulus, of that we're sure. In fact, if you are experiencing any sort of problems with your furnace or other HVAC equipment lately, we urge you to be especially careful in choosing the right furnace repair company for the job. We urge you to choose our furnace repair experts at AFM Heating & Cooling.
We service nearly every make and model of furnace: Ruud, Tempstar, Rheem, Trane, Amana, American Standard, Carrier, Bryant, Lennox, Heil, York and more.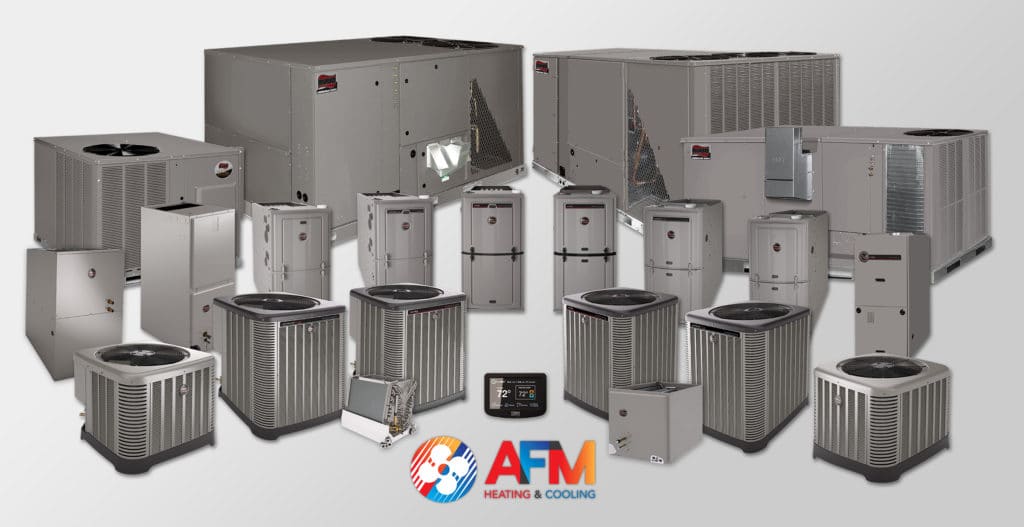 Furnace Repair Romulus MI
At AFM Heating & Cooling, we are beyond proud to offer Southeast Michigan's favorite furnace repair services and specialists to the residents of Romulus, MI. Wedged between busy airports and popular metroparks, it's easy to overlook the serene little community of Romulus – of course, those who do often regret it. Romulus is actually a rather quaint residential community located on the westernmost edge of Wayne County's Downriver area. It boasts access to plenty of clean parks, convenient transportation, and even several nearby lakes for fishing and other recreation – however, one thing residents of Romulus always wish they can escape is the cold weather that takes over every year. Luckily, no matter how far temperatures in Romulus may drop, you can always count on our furnace repair professionals at AFM Heating & Cooling to do whatever it takes to ensure your family stays warm all year long. After all, at AFM Heating & Cooling, our loyal clients in Romulus mean everything to us. Keeping you and your loved ones safe and comfortable this season is all we care about!
If you are looking for experienced furnace repair Romulus MI, call AFM Heating & Cooling today at 734.464.6700 for a free consultation, or simply fill out the form below:
Free Consultation on New Equipment*