Are you looking for furnace repair Westland MI?
If you're not an HVAC professional, you likely don't really understand the ins and outs of your furnace other than to make sure you change your filter regularly. To you, if it's working it must be in great shape, and if it shuts down unexpectedly you're shocked and don't understand why. But the truth is, that's perfectly okay because you don't need to understand the complex technical aspects of how your furnace operates, you just need to know who to call when something goes wrong and you need repairs – and our furnace repair specialists at AFM Heating & Cooling always have you covered! Our furnace repair technicians have already spent nearly 30 years so far amassing a truly extraordinary reputation for successfully satisfying upwards of 5,000 commercial and residential clients throughout Westland and the rest of Southeast Michigan. Best of all, we're committed to same day service for those in need and whenever possible, which means you can count on your furnace getting the repairs and attention it needs when you actually need it! Other furnace repair technicians will often make you wait, only to overcharge you for something simple with a quick fix, but at AFM Heating & Cooling our objective is to treat you like family – granting you the respect you deserve so you can enjoy a comfortable life like everyone else in Westland. When it comes to making the right choose in who you trust with your furnace repair and other HVAC needs, you'll never regret choosing AFM Heating & Cooling!
We service nearly every make and model of furnace: Ruud, Tempstar, Rheem, Trane, Amana, American Standard, Carrier, Bryant, Lennox, Heil, York and more.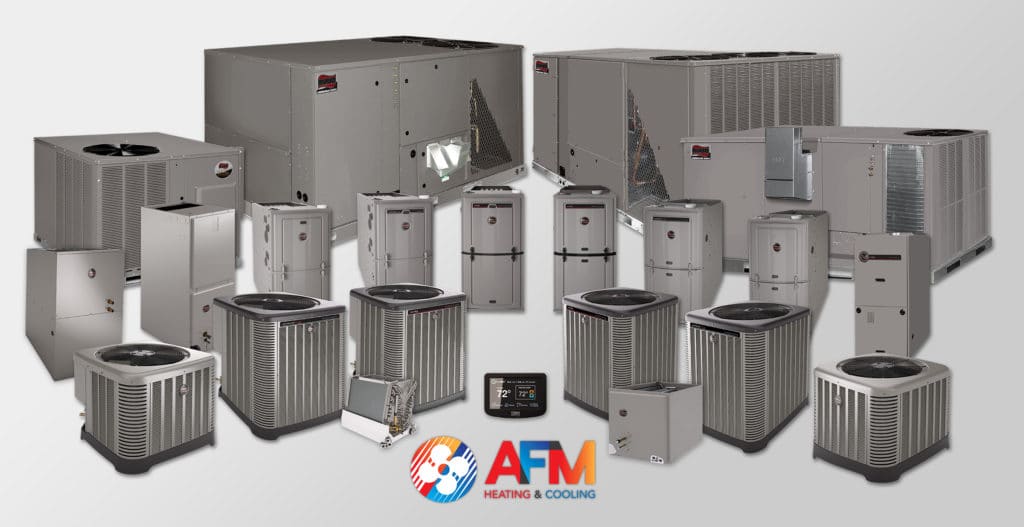 Furnace Repair Westland MI
At AFM Heating & Cooling, we are beyond proud to offer Southeast Michigan's favorite furnace repair services and specialists to the residents of Westland, MI. Wayne County's city of Westland is one of the largest in Michigan. More than 84,000 people call it home, and it offers plenty of adorable neighborhoods and amenities to make Westland truly a place people want to be. Much like the rest of Michigan, residents of Westland cannot hide from extreme winter temperatures. When things in Westland get cold, they get really cold, which means ensuring your loved one's comfort depends on your ability to properly maintain the integrity your HVAC systems. If your furnace is acting up or your home in Westland isn't staying warm enough, you need to get help as soon as possible to guarantee the safety of your family and prevent any further damage that could end up costing you more in future repairs. You simply need AFM Heating & Cooling!
If you are looking for experienced furnace repair Westland MI, call AFM Heating & Cooling today at 734.464.6700 for a free consultation, or simply fill out the form below:
Free Consultation on New Equipment*