Are you looking for furnace repair Ypsilanti MI?
If you're a property owner, you already know keeping your home cool in the summer and warm in the winter takes a bit of effort. You have to change filters, monitor your furnace and other HVAC systems for signs of wear or damage, and above all else know when it's time to call in for repairs. The good news, however, is that you don't have to do it all alone! Our furnace repair experts at AFM Heating & Cooling always have your back no matter what, and can come out and see you the same day you need us anytime you have any concerns. Best of all, in addition to not making our clients wait on us, you can always trust our furnace repair technicians to know exactly what they're doing, meaning if you're having problems you can make sure home returns to normal as quickly as possible. After all, with more than 30 years of experience taking care of more than 5,000 commercial and residential properties all over Southeast Michigan, we're confident our furnace repair specialists definitely know their way around all types of HVAC systems. Ensure the comfort, safety, and happiness of your loved ones in Ypsilanti today by putting the well-being of your home in the hands of true furnace repair professionals you can count on – our furnace repair professionals at AFM Heating & Cooling.
We service nearly every make and model of furnace: Ruud, Tempstar, Rheem, Trane, Amana, American Standard, Carrier, Bryant, Lennox, Heil, York and more.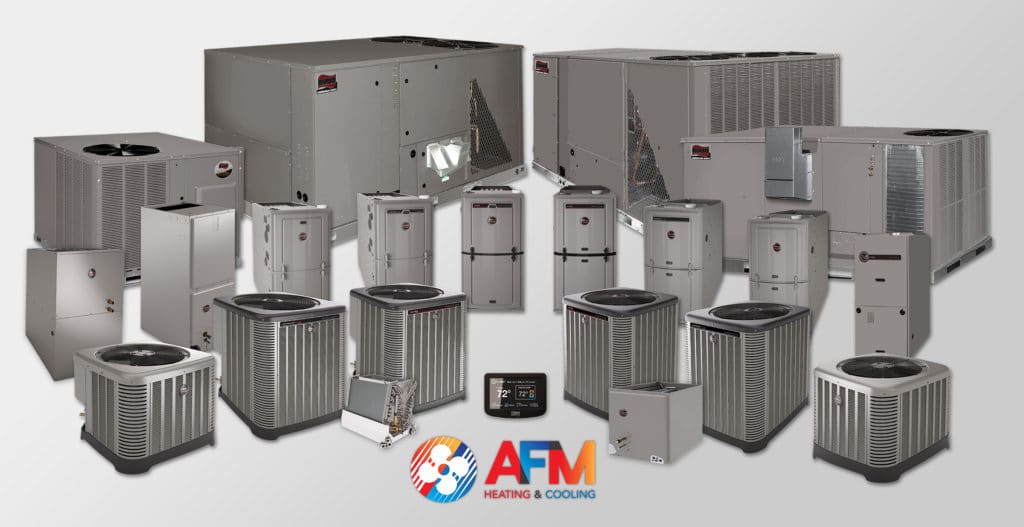 Furnace Repair Ypsilanti MI
At AFM Heating & Cooling, we are beyond proud to offer Southeast Michigan's favorite furnace repair services and specialists to the residents of Ypsilanti, MI. Ypsilanti is a remarkable city in Washtenaw County surrounded on almost all sides by its autonomously administered neighbor Ypsilanti Township. Despite having just barely over 20,000 residents, Ypsilanti is actually a rather phenomenal area to live, boasting a perfect balance of rustic charm, and suburban convenience. In fact, it even has two local museums named after it, the Ypsilanti Historical Museum & Archives and the Ypsilanti Automotive Heritage Museum – not to mention several others to explore. Of course, of all the wonderful areas throughout Ypsilanti there are to enjoy, none will ever beat home sweet home. To take care of your home the way it deserves, we encourage you to go over and take a look at your HVAC systems today, or at least sometime soon. If you notice anything at all that seems off, or you don't think your furnace is working to its truest potential, we urge you to let us know so we can help. After all, our furnace repair professionals at AFM Heating & Cooling want nothing but the best for you!
If you are looking for experienced furnace repair Ypsilanti MI, call AFM Heating & Cooling today at 734.464.6700 for a free consultation, or simply fill out the form below:
Free Consultation on New Equipment*