Are you looking for furnace replacement Canton MI?
Being without a functional furnace during a harsh Michigan winter is definitely not something anyone should ever have to experience, and thankfully you don't have to. At AFM Heating & Cooling, our furnace replacement specialists are always on call when you need us – literally. Our 24/7 emergency services will make sure anytime your furnace goes out, help is on the way! Whether it's time for a full replacement, or you still have a little time left to prepare, our furnace specialists will offer unparalleled guidance in how to proceed to maximize your cost savings. Then, when it is time for a total furnace replacement, our team will assist you every step of the way, from choosing the right furnace for your property, to handling its actual replacement and installation! The best part is, with nearly 30 years of experience taking care of furnace replacements for over 5,000 different residential, commercial, and minor industrial properties, you can always trust us to get the job done right. Get in touch with one of our incredibly knowledgeable HVAC experts at AFM Heating & Cooling today to schedule your estimate and to learn more. We'll even make sure to give you a call back when one of our furnace replacement technicians is close to Canton and expected to arrive soon!
We install RUUD brand furnaces, and we service nearly every make and model of furnace: Ruud, Tempstar, Rheem, Trane, Amana, American Standard, Carrier, Bryant, Lennox, Heil, Goodman, York and more.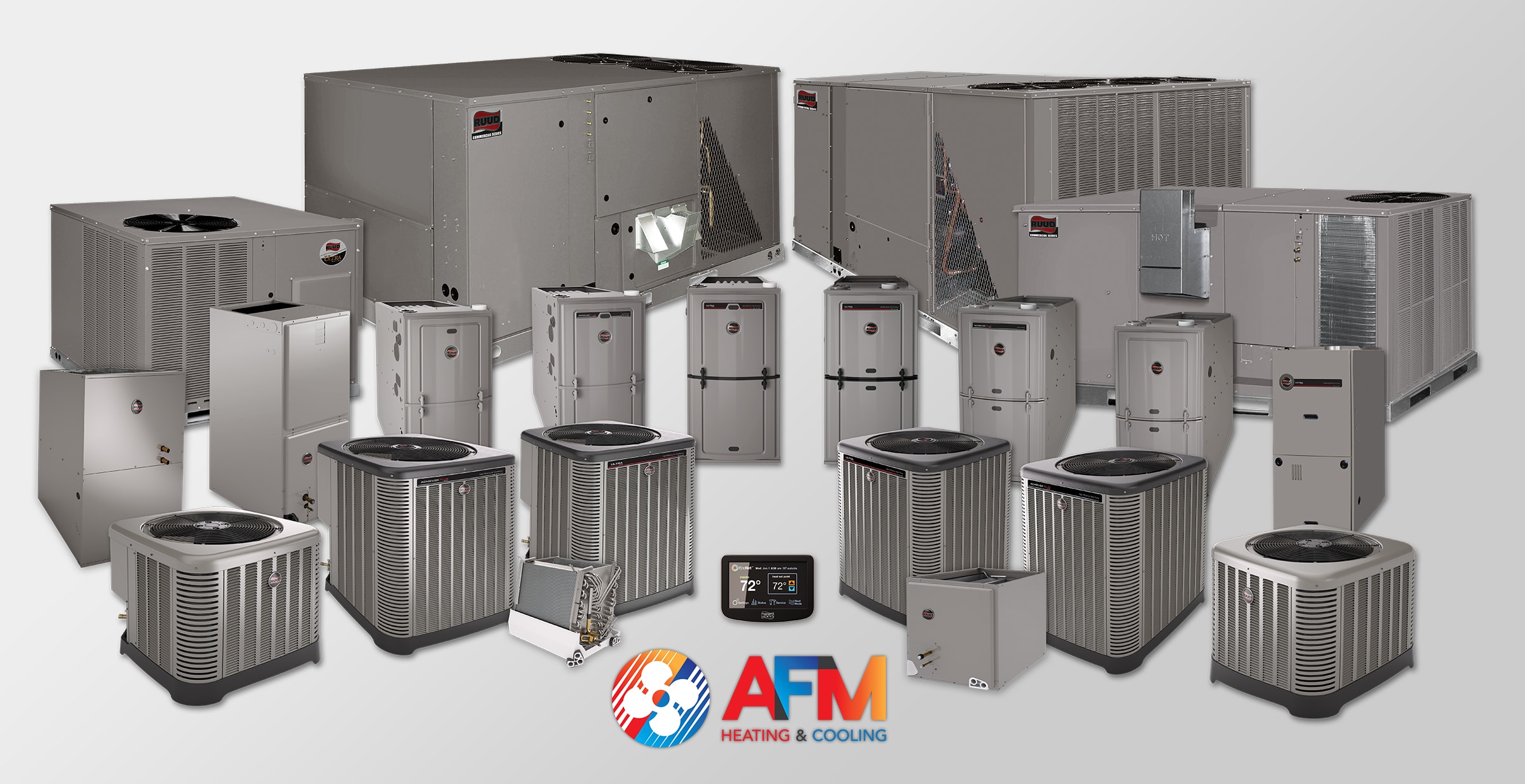 Furnace Replacement Canton MI
At AFM Heating & Cooling, we are beyond proud to offer Southeast Michigan's most comprehensive furnace replacement services to residents of Canton, MI. After all, Canton, or the Charter Township of Canton as it's officially known, is one of the safest and most populated places a person can choose to live in Michigan – as well as of the highest earning cities in the country. That means, Canton is practically seeping with charm and entertainment. In fact, to even say that Canton is filled with incredible theaters, exciting family-friendly attractions, and serene parks is still being too modest. Canton is a suburban paradise if ever there was one, rivaling all other neighborhoods in Wayne County. Its only downside is, that type and level of prestige takes some upkeep to maintain, which is why it's crucial you do yourself the favor of choosing Canton's most capable heating and cooling professionals to manage your property's evolving HVAC needs, including furnace replacements. While you're busy living your life, you need to have someone you can trust keeping an eye on your most valuable assets. Our talented technicians at AFM Heating & Cooling, for instance, are already standing by waiting for your call. So please, be proactive in reclaiming your comfort today!
If you are looking for experienced and top-rated furnace replacement Canton MI, call AFM Heating & Cooling today at 734.464.6700 for a free consultation, or simply fill out the form below:
Free Consultation on New Equipment*