Are you looking for a furnace replacement Romulus MI?
Looking for a replacement furnace, furnace installation services, or even just a little advice on when might be the right time to upgrade your HVAC systems? Trust AFM Heating & Cooling! We can help you with absolutely everything you need. In fact, our furnace replacement specialists alone are recognized as the most trusted throughout the region thanks to our more than 30 years of experience catering to the unique demands of more than 5,000 home and business owners. Plus, we're likely the only furnace replacement team near Romulus that also offers incredible supplementary services as well to ensure your satisfaction. Our emergency services, for instance, will put you mind at ease about anything might happen if the worst comes to pass at the worst possible time. Or, if you know right now you likely need replacement furnace, you can simply call ahead and schedule a free, no obligation estimate just to be sure. We don't even make our customers wait around all day for our arrival, like a lot of other furnace replacement providers out there. Instead, simply reach out to our furnace replacement team at AFM Heating & Cooling when you need help/advice and we'll set up a time to meet right then and there. We'll even give you a complimentary courtesy call when we know for sure we're expected to arrive, and it doesn't get any better than that!
We install RUUD brand furnaces, and we service nearly every make and model of furnace: Ruud, Tempstar, Rheem, Trane, Amana, American Standard, Carrier, Bryant, Lennox, Heil, Goodman, York and more.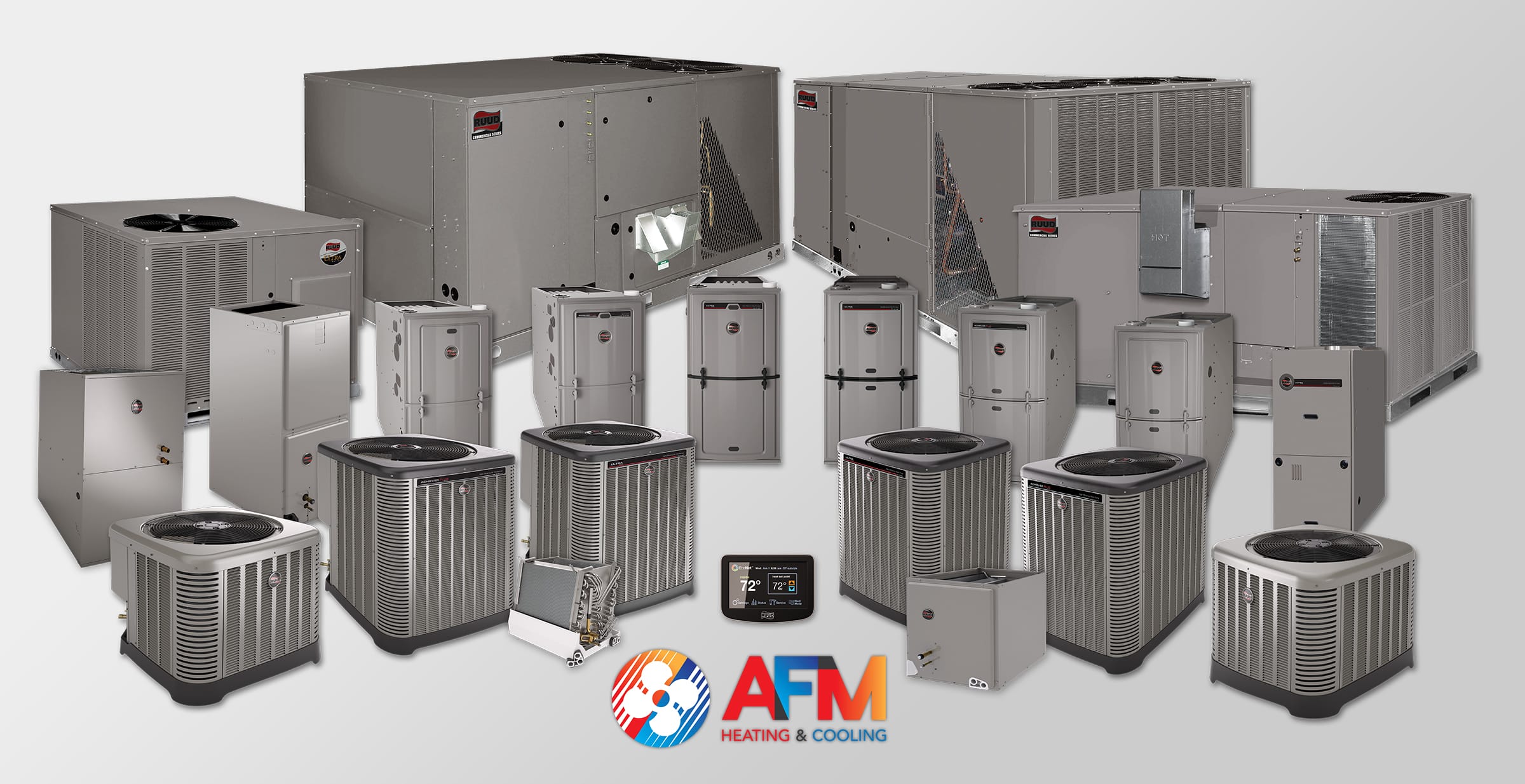 Furnace Replacement Romulus MI
At AFM Heating & Cooling, we are beyond proud to offer Southeast Michigan's most comprehensive furnace replacement services to residents of Romulus, MI. After all, while Romulus may be a beautiful place to live, it's obvious this city is home to a variety of adventurous spirits. In fact, with two different airports within such short distance of Romulus, one could say there's no better reason to travel around and explore new things – and there are plenty of things to find. It also doesn't hurt, of course, that both Ann Arbor and Detroit are both approximately equal distance from Romulus, which means residents of Romulus can take off and discover world-class entertainment just about anywhere. Before you do though, be sure to take a look at your property's furnace, really giving it a good look. If you think you even might sense something wrong that could jeopardize your comfort, or the efficiency of your property in Romulus, contact AFM Heating & Cooling right away about a replacement. Improving your quality of life in Romulus is always our top priority!
If you are looking for experienced and top-rated furnace replacement Romulus MI, call AFM Heating & Cooling today at 734.464.6700 for a free consultation, or simply fill out the form below:
Free Consultation on New Equipment*