Are you looking for air conditioning installation Inkster MI?
There are countless reasons as to why you need to make sure your air conditioning is always functioning properly. For instance, your air conditioning controls both the temperature and the humidity inside your home, which can ultimately affect your health and the integrity of your furnishings. Furthermore, having an inefficient air conditioning system is going to cost you a lot more money over time as well, both in terms of steeper utility bills and necessary repairs. The first step to making sure your air conditioning unit is ready to operate at its fullest capacity for as long and efficiently as possible is to make sure its installation is handled by reputable installation professionals, like our technicians at AFM Heating & Cooling. Our installation team knows everything there is to know about virtually any brand HVAC system you could possibly own. In fact, altogether, our technicians have more than 50 total combined years of air conditioning installation and repair related experience, and have been using it to please our more than 5,000 commercial and residential clients for more than 30 years. That's why, if you are looking for the most reliable installation services, or any other air conditioning related services for that matter, the best thing you can do for your home in Inkster is choose our installation geniuses at AFM Heating & Cooling today.
We install RUUD brand air conditioners, and we service nearly every make and model of furnace: Ruud, Tempstar, Rheem, Trane, Amana, American Standard, Carrier, Bryant, Lennox, Heil, Goodman, York and more.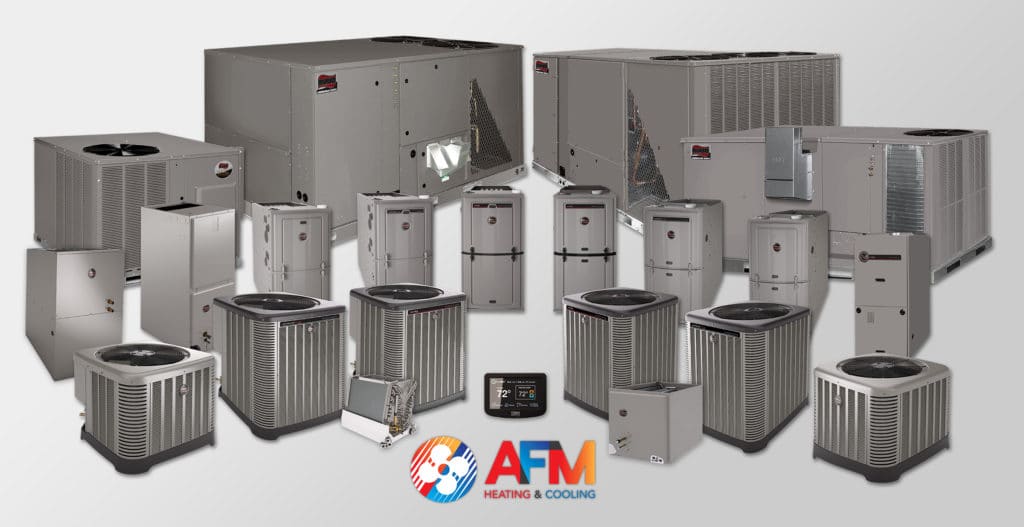 Air Conditioning Installation Inkster MI
At AFM Heating & Cooling, we are beyond proud to offer Southeast Michigan's favorite air conditioning installation services to Inkster, MI. Just west of Dearborn and Dearborn Heights, more than 25,000 people live in and adore the small city of Inkster. For many, Inkster's affordable quality of life is what makes it simply unbeatable, while others insist it's the vast assortment of nearby attractions that really put it over the top. Either way, however, everyone agrees Inkster is truly a special place to call home. Although, even in Inkster, the weather can get unbearably hot, which can be great for boaters and others looking to enjoy some world-class outdoor recreation nearby, but is not so much for everyone else at home trying to beat the heat. That's why, it's so important to make sure when you live in Inkster your air conditioning system is in peak condition and operating perfectly, and that you repair or replace it if it's not. Just remember if/when you do, our installation technicians at AFM Heating & Cooling are always here to help. Simply let us know how we can make your property in Inkster more comfortable, and we'll see to it that it gets done!
If you are looking for experienced air conditioning installation Inkster MI, call AFM Heating & Cooling today at 734.464.6700 for a free consultation, or simply fill out the form below:
Free Consultation on New Equipment*