Are you looking for furnace repair Northville MI?
People in Northville – as well as throughout the rest of Michigan – know what true cold weather is, and every cold weather expert knows how important it is to take optimal care your HVAC systems. All it takes is one or two forgetful moments for a dirty filter to wreck havoc on the delicate composition of your property's entire heating system. The good news is no matter how many forgetful moments you experience, or faultless accidents occur, our furnace repair specialists at AFM Heating & Cooling are always here to help bail you out when you need it. What can we say? Our furnace repair experts have been ensuring the comfort and safety of more than 5,000 commercial and residential property owners for nearly 30 years; it's simply what we love to do! In fact, our furnace repair professionals are so committed to guaranteeing the satisfaction of our loyal clients, we always do our best to make sure every furnace is inspected and/or repaired as soon as possible. At AFM Heating & Cooling, our mission is merely to make sure our fellow Southeastern Michiganders are able to lead ideally comfortable lives, right down to the very air they breath. If you are not feeling comfortable in your own home or office, give our furnace repair experts the chance to change that. We want to help you, whether you actually need your furnace repaired, or just the peace of mind of knowing you're taking care of things just fine. All we ask is that you put your trust in the furnace repair experts at AFM Heating & Cooling.
We service nearly every make and model of furnace: Ruud, Tempstar, Rheem, Trane, Amana, American Standard, Carrier, Bryant, Lennox, Heil, York and more.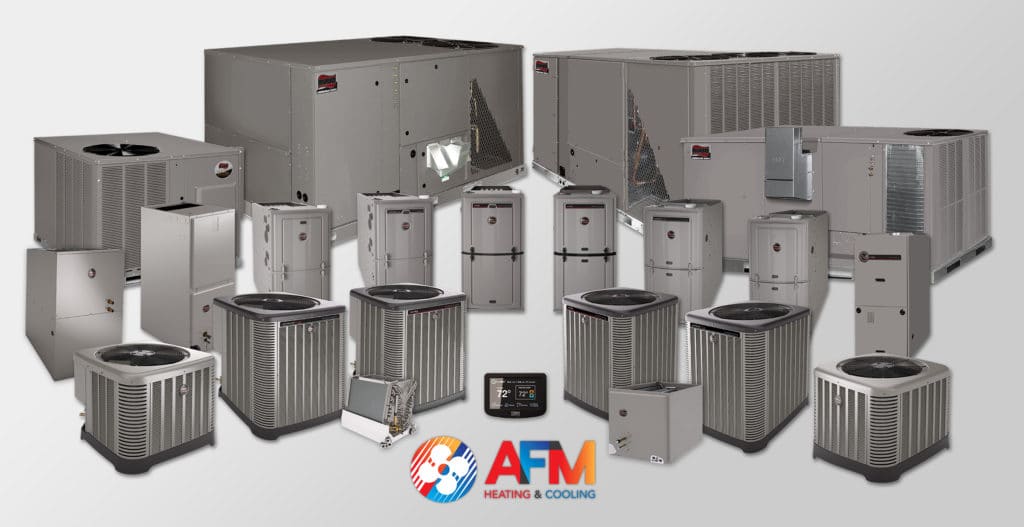 Furnace Repair Northville MI
At AFM Heating & Cooling, we are beyond proud to offer Southeast Michigan's favorite furnace repair services and specialists to the residents of Northville, MI. Northville is definitely a charming upscale community, there's no doubt about it, which is perhaps why both Wayne and Oakland Counties claim it as their own. It's home to just under 6,000 residents, and very close to both Detroit and Ann Arbor for convenient entertainment; plus, it even has it's own horse race track, Northville Downs. However, one thing that really sets Northville apart from the rest is its vast assortment of seasonal festivities. Wintertime in Northville is an especially beautiful time of year – cold, but beautiful. Of course, all the Northville Christmas Parades in the world just can't beat spending your chilliest nights right back at home with those you love. Just remember, Northville may be an extraordinary place to live, but everyone knows Michigan's extreme winter temperatures can really take a toll on your HVAC systems. To keep your family feeling cozy all season long, make sure you let our furnace repair experts at AFM Heating & Cooling know the moment you start having any problems with your furnace.
If you are looking for experienced furnace repair Northville MI, call AFM Heating & Cooling today at 734.464.6700 for a free consultation, or simply fill out the form below:
Free Consultation on New Equipment*