Are you looking for heating and cooling Ypsilanti MI?
It's easy to lose track of just how important something is until gone, and your property's heating and cooling systems are no exception. Being in the dead of winter, or the peak of summer, without your heating and cooling units working properly is practically torture, yet most people don't figure it out until it's too late! Luckily, broken down heating and cooling systems are something you never have to worry about again when you trust our empathetic HVAC technicians at AFM Heating & Cooling. Here, we recognize your plights whether they be temperature, humidity, or air quality related, and we're always here to help rectify your problems – even offering 24/7 emergency services to all our clients to prove it! Best of all, when it comes to skill in maintenance, repairs, installations, and replacements, you won't find any heating and cooling technicians better. With almost 30 years of first-hand experience satisfying the heating and cooling demands of more than 5,000 residential, commercial, and industrial properties, it's just not possible. The only way to find out though is seeing for yourself by reaching out to AFM Heating & Cooling today. Simply let us know which magnificent property in Ypsilanti is yours and we'll give you a courtesy "heads up" call when our heating and cooling experts are on the way!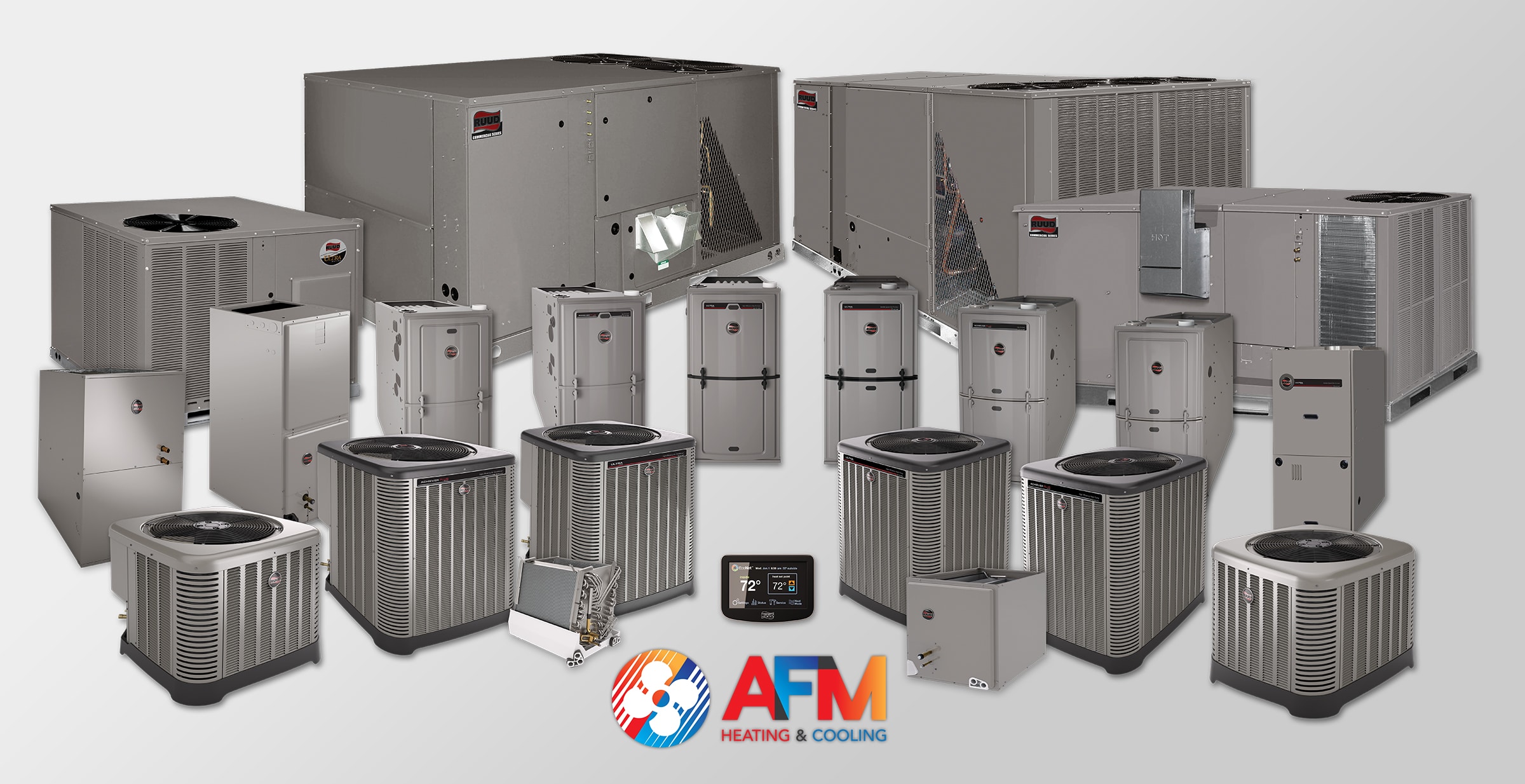 Heating and Cooling Ypsilanti MI
At AFM Heating & Cooling, we are beyond proud to offer Southeast Michigan's best comprehensive heating and cooling services to residents of Ypsilanti, MI. After all, Ypsilanti, known by locals as just Ypsi, is known for a great many things. Eastern Michigan University, an incredible public research school, can be found in Ypsilanti, as can Depot Town, Rolling Hills Water Park, the Ypsilanti Automotive Heritage Museum, the Ypsilanti Historical Museum and Archives, and more. Plus, right next door just a few miles west of Ypsilanti is Ann Arbor and it's astounding assortment of entertainment as well. Essentially, there really isn't any spare time to go around when you're living your life to the max in this incredible city. Don't have the time to handle essential heating and cooling concerns? No problem! While you're out living your grandest life in Ypsilanti, simply let our experts at AFM Heating & Cooling handle your most pressing HVAC concerns back at your property. With our help, you can easily experience maximum HVAC efficiency with minimal costs, allowing you more time to spend doing what you love with those you love most!
If you are looking for experienced and top-rated heating and cooling Ypsilanti MI, call AFM Heating & Cooling today at 734.464.6700 for a free consultation, or simply fill out the form below:
Free Consultation on New Equipment*