Are you looking for an HVAC contractor Plymouth MI?
Having an HVAC contractor you can trust in your life is about more than just ensuring your comfort, it's about ensuring your health as well. In the winter, you need an environment that's warm yet moist to prevent respiratory problems and other common illnesses, and the same can be said about cooler, dryer air during the summer – and you need an HVAC contractor for that. That's why, to ensure the long-term safety and comfort of your household or place of business, we encourage you to choose AFM Heating & Cooling to be your honored HVAC contractor starting today. Whether you're property is the largest estate in Plymouth, or you own a commercial or small industrial building, we're confident we have everything you need to keep you, and everyone else visiting your property, ideally comfortable. After all, compared to other HVAC contractors nearby, only we can proudly claim to have nearly 30 years experience taking care of more than 5,000 diverse properties throughout southeast Michigan, including some of the most well known names in property management, construction, and development. We have a full staff, and are properly licensed to handle any heating and/or cooling concerns you may face. Plus, we're one of the only HVAC contractors willing to offer you exclusive benefits you can't find anywhere else, including same-day appointments, complimentary 24/7 emergency assistance, courtesy phone calls, and more. Sound amazing? Simply take advantage of a free, no-obligation estimate* today to get a better idea of whether our team has at AFM Heating & Cooling has what it takes to be your HVAC contractor – and we most certainly do.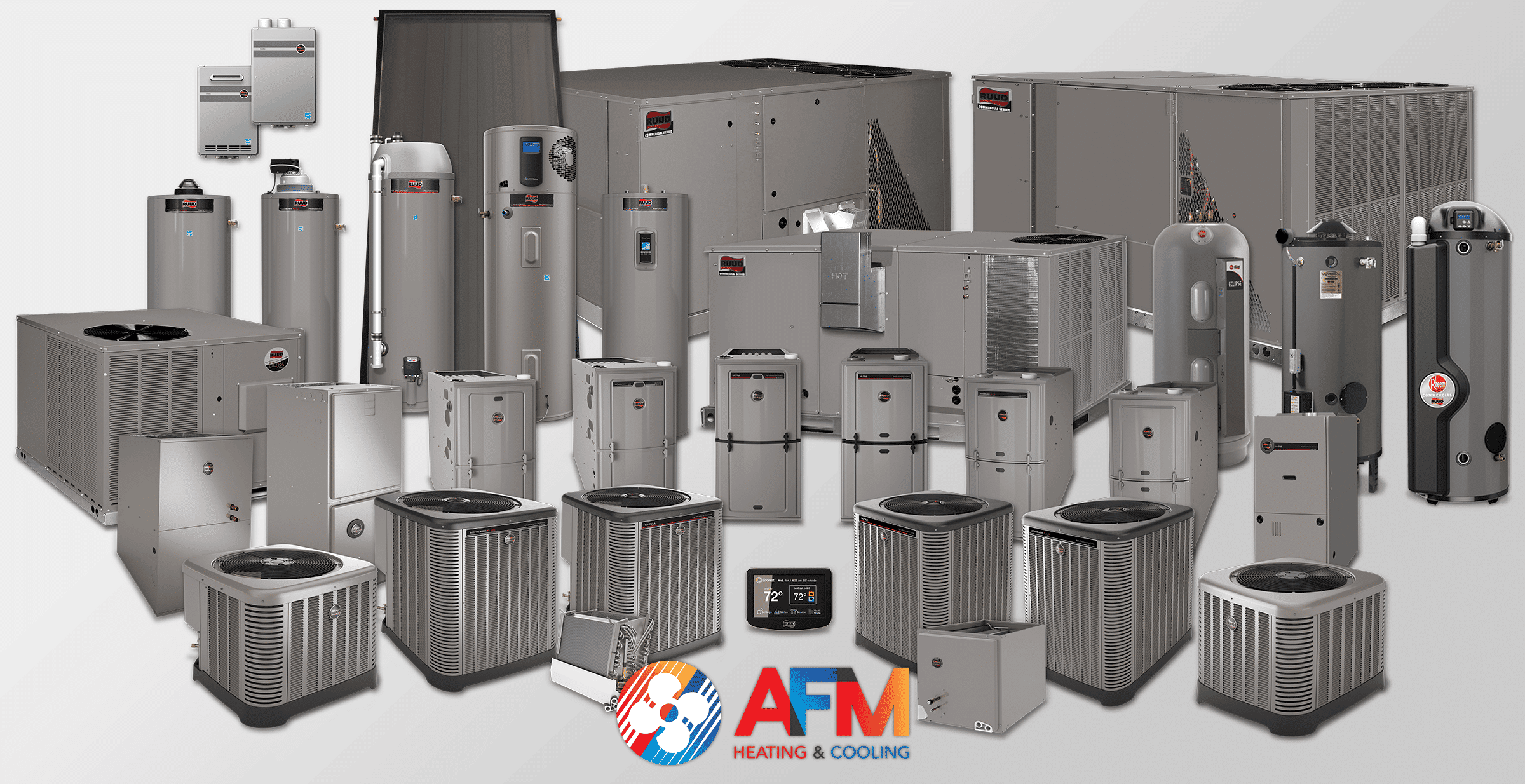 HVAC Contractor Plymouth MI
At AFM Heating & Cooling, we are beyond proud to have the pleasure of offering the services of Southeast Michigan's favorite HVAC contractors to residents and businesses of Plymouth, MI. After all, although Wayne County's city of Plymouth is completely surrounded by Plymouth Charter Township, it's so incredible it had to be administered autonomously. No one can contain Plymouth's wealth of charm or assortment of worthwhile small-town attractions. In fact, between Kellogg Park and the Plymouth Historical Museum, it seems as though the city of Plymouth will always be a perfectly preserved example of excellence. Just remember, the only way to maintain such a high standard of living is to make an effort to keep things, like your heating and cooling systems, in optimal condition. Need help? Just ask! Our team at AFM Heating & Cooling would be absolutely thrilled to make your life in Plymouth as amazing as possible!
If you are looking for an experienced HVAC contractor Plymouth MI, call AFM Heating & Cooling today at 734.464.6700 for a free consultation, or simply fill out the form below:
Free Consultation on New Equipment*