Are you looking for furnace replacement Dearborn MI?
Looking forward to the many fiscal and environmental benefits of a furnace replacement? Make sure you do things right and choose our remarkably talented furnace replacement specialists at AFM Heating & Cooling to get the job done! For almost 30 years already, our team has been effectually managing the comprehensive HVAC needs, including system replacements, of well over 5,000 private, commercial, and industrial property owners – and we can handle whatever you have going on with your furnace now too. Whether you just need advice on which new furnace you should get, or you need installation services as well, we will take care of every aspect of your furnace replacement to ensure your property is fully functional again as quickly as possible. Need help now? Don't be afraid to take advantage of our 24/7 emergency assistance when things go wrong in the middle of the night. Or, take this moment to get ahead by scheduling an estimate to get a better idea of what a furnace replacement might look like for you. Either way, we're certain so long as you trust AFM Heating & Cooling with your furnace's replacement, your property in Dearborn will be in great hands!
We install RUUD brand furnaces, and we service nearly every make and model of furnace: Ruud, Tempstar, Rheem, Trane, Amana, American Standard, Carrier, Bryant, Lennox, Heil, Goodman, York and more.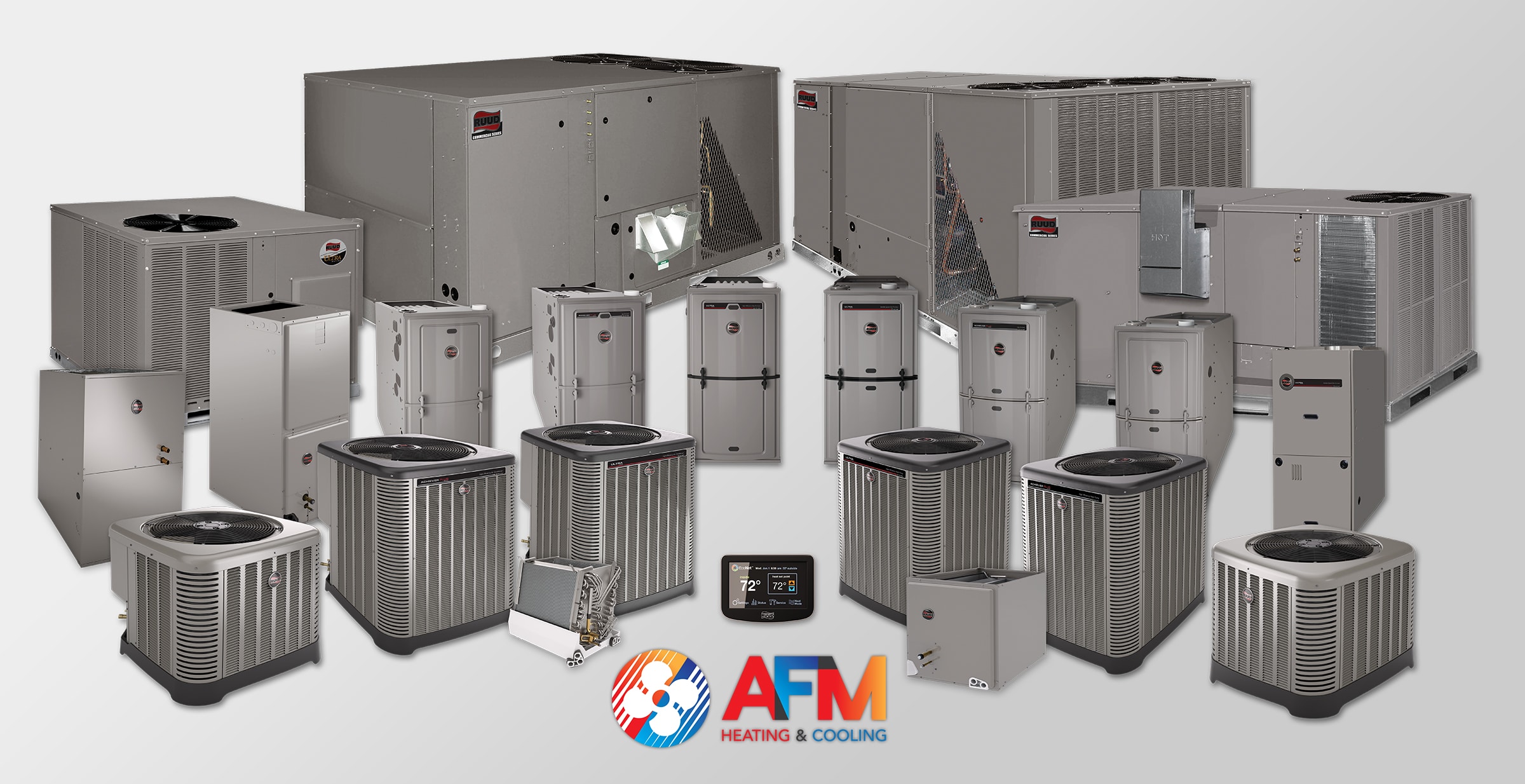 Furnace Replacement Dearborn MI
At AFM Heating & Cooling, we are beyond proud to offer Southeast Michigan's most comprehensive furnace replacement services to residents of Dearborn, MI. After all, Dearborn is one of Wayne County's largest, most exciting, and most prosperous cities. In addition to being the birthplace and cherished home of Henry Ford, Dearborn is full of world-renowned universities, museums, and more. That means, residents of Dearborn often don't have the time to be concerned with what's going on with their heating and cooling systems. Instead, they're busy learning, growing, playing, thriving, and all in all enjoying the beautiful life Dearborn has provided them. So, what do you do when your amazing life in Dearborn prevents you from noticing your furnace needs replacement? You trust our seasoned professionals at AFM Heating & Cooling with all your HVAC needs of course! So long as we're able to come out to Dearborn and keep a close eye on your property, we'll let you know well in advance when the right time for a new furnace is. Essentially, you won't even have to think about it anymore. From routine maintenance and life-extending repairs, to necessary installations and replacements, our technicians are more than qualified to handle just about any possible HVAC issue you can think of!
If you are looking for experienced and top-rated furnace replacement Dearborn MI, call AFM Heating & Cooling today at 734.464.6700 for a free consultation, or simply fill out the form below:
Free Consultation on New Equipment*