Are you looking for heating and cooling Westland MI?
Today, most people's bodies are only acclimated to what is essentially an artificial temperature. That means, the moment either of your heating or cooling systems ever go out, you're in for some big trouble – or are you? At AFM Heating & Cooling, our seasoned heating and cooling specialists are always there for our clients when you're in need. In fact, we even offer free 24/7 emergency assistance to make sure you're never left out in the cold – or the sweltering heat – anytime your heating or cooling systems break down unexpectedly. More importantly, our technicians have the skill to get your heating and cooling systems back up and running in no time. For close to 30 years, our HVAC experts have been catering to the complex heating and cooling needs of more than 5,000 residential, commercial, and even small industrial clients throughout the area. Whether your issue is related to temperature, humidity, air quality, or virtually anything else, our comprehensively qualified heating and cooling technicians will handle any maintenance, repairs, replacements, or basic installations standing in the way of your comfort. Simply reach out to AFM Heating & Cooling today – we'll even make sure to give you a courtesy call to let you know exactly when to expect our arrival in Westland so you're never left waiting!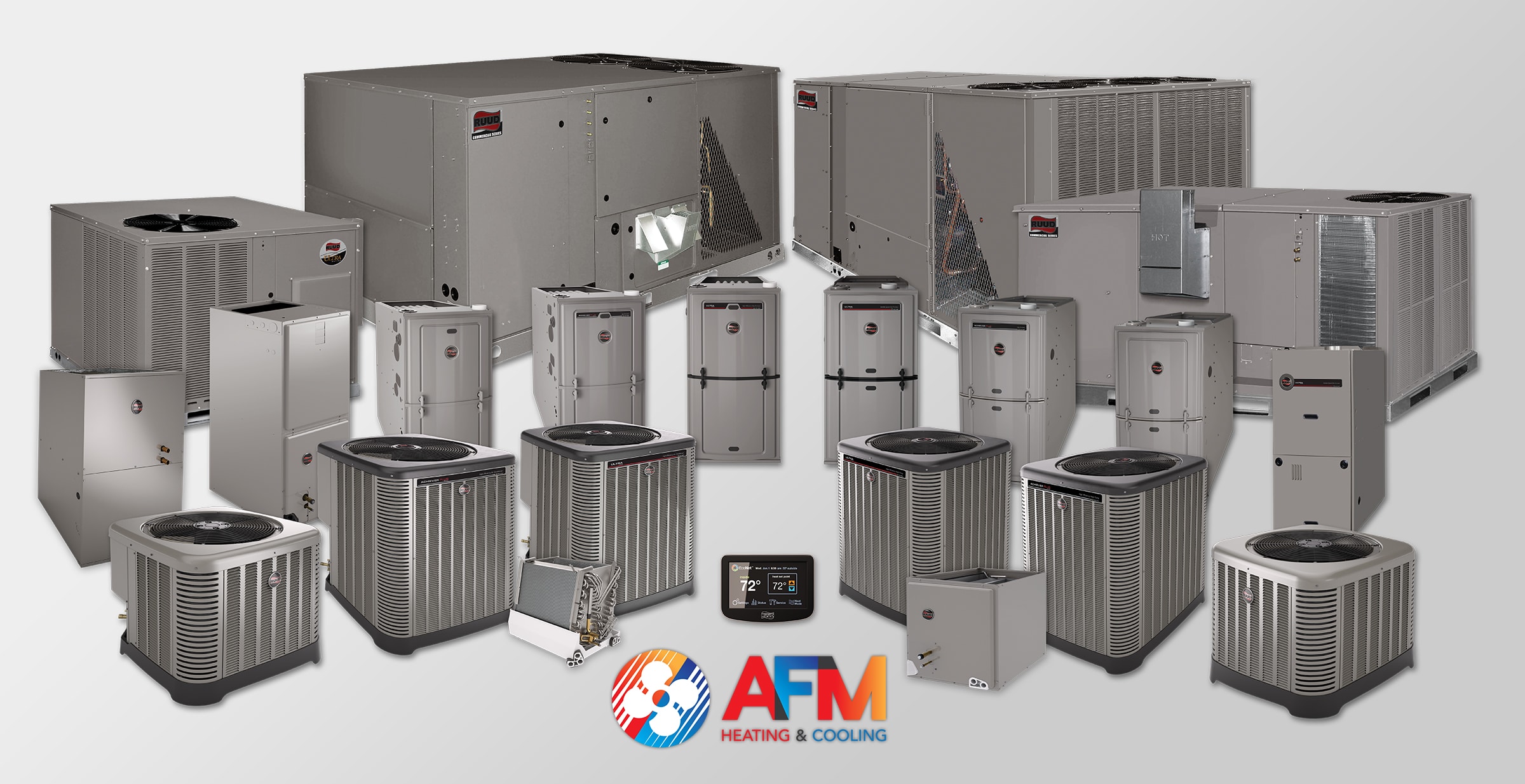 Heating and Cooling Westland MI
At AFM Heating & Cooling, we are beyond proud to offer Southeast Michigan's best comprehensive heating and cooling services to residents of Westland, MI. After all, there seems to always be far too much going on in Westland daily to even have time to worry about something as trivial as the comfort and quality of the air around you. The Westland Historic Park Village, for instance, is always a fun place to walk around on a nice day with your family, as is Hines Park and Westland's many other recreational areas. Then you have Dearborn and it's abundance of entertainment just east of Westland, with Detroit not much further than that. The point is, you'll likely never have the free time you want to just get all the easily manageable heating and cooling problems in your life taken care of – but our experienced technicians at AFM Heating & Cooling have all the time in the world. Helping you stay cozy so you can live your best life in Westland is what we do, and we can't wait to help you maximize the efficiency and profitability of your property's HVAC systems as soon as possible. Better things to do across Westland await you!
If you are looking for experienced and top-rated heating and cooling Westland MI, call AFM Heating & Cooling today at 734.464.6700 for a free consultation, or simply fill out the form below:
Free Consultation on New Equipment*